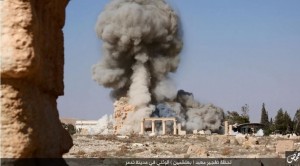 > ISIS blows up 2,000 year-old temple at Palmyra.
> Fraternity at Old Dominion University in Virginia sparks controversy with bed sheet-banners hung from frat house reading "Freshman daughter drop-off" and "Go ahead and drop off mom too."
> Denver considers whether it will allow anti-gay Chick-fil-A to open up shop in its airport.
> Donald Trump trolls Megyn Kelly, FOX is fed up.
> Morrissey will publish his debut novel in September.
> Train attack suspect reportedly watched Jihadi video on YouTube before boarding train from Amsterdam to Paris and attempting to massacre passengers.
> Quentin Tarantino sounds off on True Detective, The Newsroom, and Cate Blanchett movies.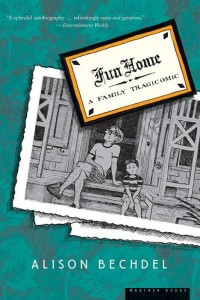 > Duke University weighs in on the controversy over Fun Home: "The summer reading is entirely voluntary–it is not a requirement, nor is there a grade or record of any student's participation. With a class of 1,750 new students from around the world, it would be impossible to find a single book that did not challenge someone's way of thinking. We understand and respect that, but also hope that students will begin their time at Duke with open minds and a willingness to explore new ideas, whether they agree with them or not."
> Speaking of Alison Bechdel, let's call it the Bechdel-Wallace test from now on.
> Review: Benedict Cumberbatch as Hamlet in London.
> The Dow was doing well today. Until it wasn't.
> Former Iowa Governor Tom Vilsack endorses Hillary Clinton.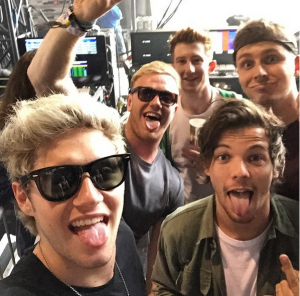 > Niall Horan & Louis Tomlinson insist 1D isn't breaking up–they're just going on 'a break.'
> Kentucky taxpayers face $2.3 million bill over state's defense of same-sex marriage.
> Dave Franco and Allison Brie are engaged.
> "You Oughta Know" that Taylor Swift performed with Alanis Morisette last night.
> Message in a bottle tossed into the North Sea between 1904 and 1906 surfaces.
> The cast and crew of Ghostbusters bring the girl power.
> Joy Behar is coming back to The View…and Candace Cameron Bure will be joining her.
> Two men claim to have found a mythical train of Nazi gold.