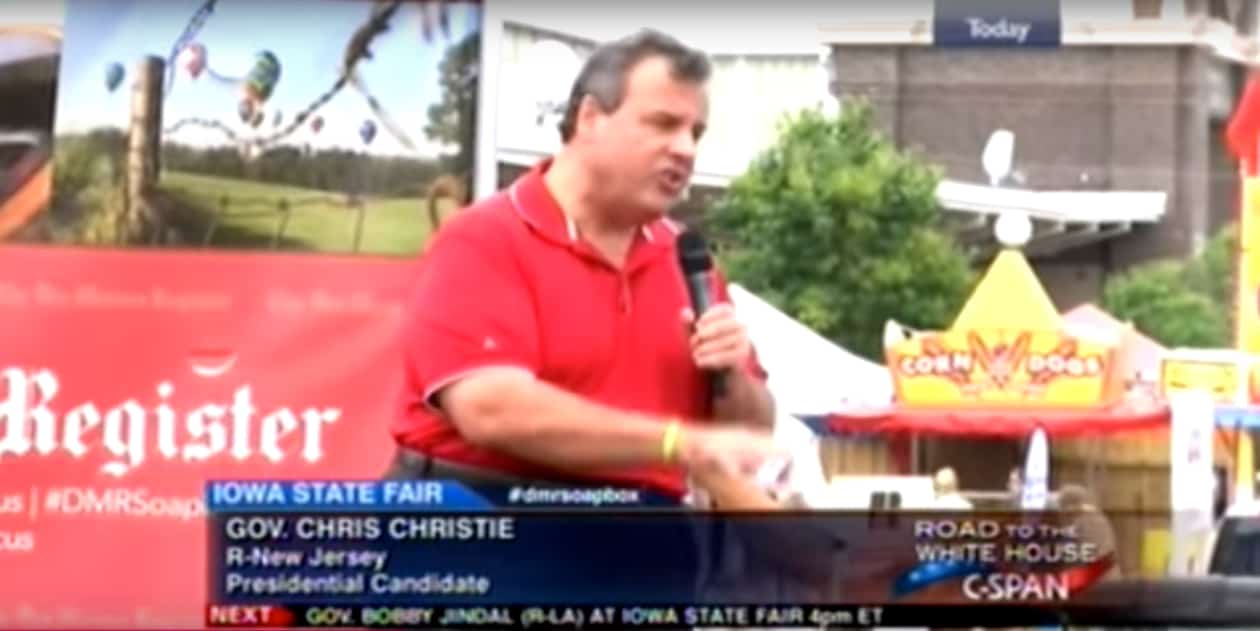 Presidential candidate and New Jersey Governor Chris Christie went against the grain of his fellow Republican candidates and conservatives stating that he believes businesses should not be allowed to discriminate against its customers. The polarizing candidate who opposes gay marriage but supports LGBT housing and workplace protections specified his view on separating religious freedom from businesses at a campaign event in Iowa called the Iowa Soapbox:
"We have a system of laws in this country, and those laws need to be followed. And the fact is, religious organizations should be protected from having to do anything that violates their religious beliefs as a religious organization.  That should be protected.
"But other businesses who want to do business, they should have to be able to do business under the laws of our country. When I take an oath of office as Governor, my oath of office is to enforce the laws of the state of New Jersey. Not the laws I like or the laws that I agree with, but all the laws.
"And if we don't want to have a country of men and women but a country of laws, where everyone is treated equally, that's what we need to do. Religious organizations absolutely should be protected, everyone should freely practice their religion the way they see fit, but businesses should not be allowed to discriminate, no."
Christie's views are in direct opposition to fellow Republican candidates like Ted Cruz who was recently confronted by actress Ellen Page on religious freedom with the Republican candidate stating that Christians are being persecuted and not allowed to live according to their faith.
However, Christie still remains true to his Republican roots as he still opposes gay marriage and recently vetoed a bill that would've allowed transgender residents to obtain birth certificates that match their identity.
Watch video of Christie, which turns the question of LGBT rights at the 10:14 mark, below: