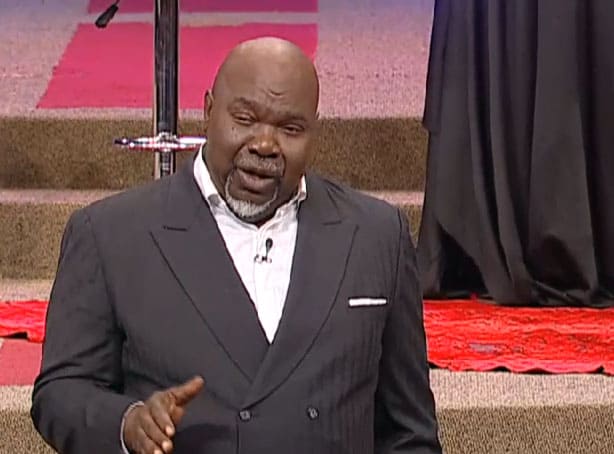 Bishop T.D. Jakes of Dallas, one of the nation's most influential African-American pastors, is slowly but surely evolving on LGBT rights.
Jakes, a televangelist who heads the 30,000-member Potter's House church, once called homosexuality a "brokenness" and said he would never hire a sexually active gay person.
Then, in 2009, Jakes' own son was arrested for allegedly soliciting sex from an undercover male police officer in a Dallas park.
Now, in the wake of the U.S. Supreme Court's ruling in favor of same-sex marriage, Jakes is softening his tone.
First, in a sermon the Sunday after the ruling, Jakes told his congregation:
"I'm not really as concerned about this as a lot of people are. I'm really not as concerned about it. I think that we should not lose our mind about the world being the world and the Church being the Church. This is not a news flash. The world is gonna be the world and the Church is gonna be the Church, and you have to understand the difference."
This week, Jakes spoke more about the issue in an interview for HuffPost Live:
A viewer online sent in the following question: Do you think the LGBT community and the black church can co-exist?
Bishop Jakes replied: "Absolutely… I think it is going to be diverse from church to church. Every church has a different opinion on the issue and every gay person is different…. to think [each] are all the same is totally not true."
Marc Lamont Hill pushed Bishop Jakes a bit further, asking "Has your thinking evolved on this?"
Bishop Jakes revealed: "Evolved and evolving… where I am is to better understand. We (the church) bought… into the myth that this is a Christian nation… We no longer look to public policy to reflect Biblical ethics."
Jakes was then asked whether scriptural views about homosexuality are also evolving, especially given that the Bible was once used to justify slavery:
"I think that shift has to go on behind the closed doors of the church because I think in the mainstream America, we have a derogatory name to call you and I think it oversimplifies the complexity of the texts…"
Clearly, Jakes still has a ways to go. His suggestion that the world and the church are different implies that homosexuality is still sinful in the eyes of the latter. And in his sermon after the marriage ruling, he also said: "But what we do need to watch is that our religious freedom is also respected and protected so that we don't have to get caught up in the winds of the world and go the way the world is going."
Nevertheless, in a state where African-Americans lag the overall population when it comes to support for same-sex marriage, Jakes' comments are a step in the right direction.
Watch video of Jakes' comments below and here.
https://www.youtube.com/watch?v=3I7OO-aj4Ps#action=share