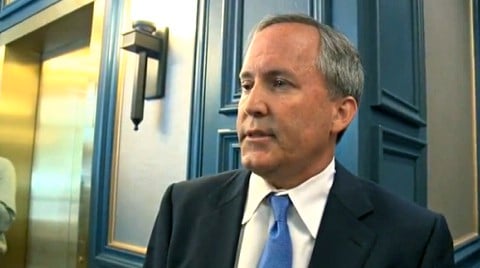 Texas Attorney General Ken Paxton wants a federal judge to cancel a hearing on whether he should be held in contempt of court for resisting the U.S. Supreme Court's ruling in favor of same-sex marriage.
And despite the possibility of being held in contempt, Paxton's office continues to defy the high court's decision in Obergefell v. Hodges, according to Lambda Legal.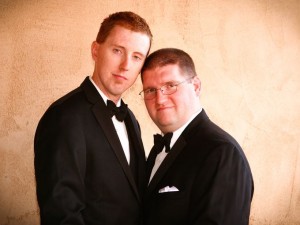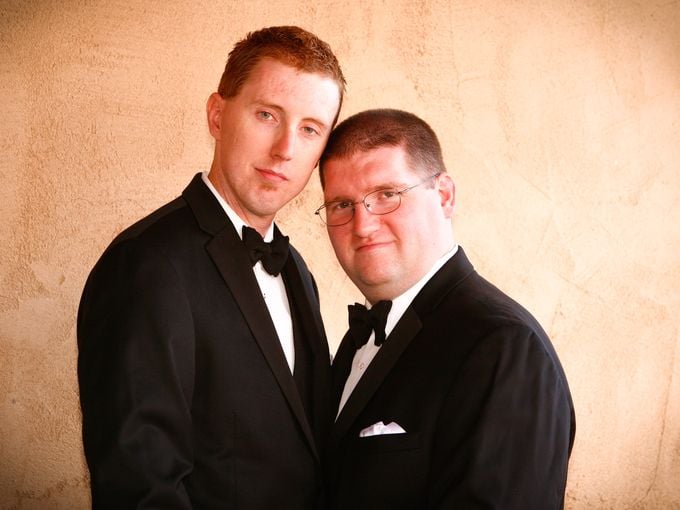 As we mentioned last week, U.S. District Judge Orlando L. Garcia has ordered state officials to issue an amended death certificate to a gay man (right) whose husband died earlier this year. The amended death certificate was issued a day later.
Garcia also ordered Paxton to appear in court on Wednesday to explain why he shouldn't be held in contempt over the state's refusal to issue the amended death certificate for 40 days after the high court's decision. Now, Lambda Legal says state officials continue to deny accurate birth certificates to same-sex couples, and another gay widower says he still hasn't received and accurate death certificate despite repeated requests.
A same-sex couple that was denied an accurate birth certificate, as well as the widower who still hasn't received an accurate death certificate, are expected to join the contempt hearing in San Antonio this week to testify against Paxton. The Texas Observer reports:
Ken Upton Jr., senior counsel for the LGBT civil rights group Lambda Legal, wrote in a letter to U.S. District Judge Orlando Garcia today that the Department of State Health Services continues to deny accurate birth certificates to the children of same-sex couples.
Upton and his clients, Susan Leigh Jorgensen and Robin Bass Jorgensen, plan to attend a hearing next week on a contempt motion against Paxton and Kirk Cole, the interim health department commissioner, over their refusal to issue an amended death certificate to John Stone-Hoskins listing him as the husband of James Stone-Hoskins. James Stone-Hoskins died in January after the couple married in New Mexico last year. …
"While it appears the defendants have issued the specific corrected death certificate you ordered, they are by no means complying with the permanent injunction you entered against them in this matter," Upton wrote in his letter to Garcia, adding that the state health agency has "steadfastly refused" to do so.
Paxton's office responded to Garcia's order by filing an 11-page motion asking the judge to cancel the contempt hearing since the state has finally issued an amended death certificate to one gay widower. In the motion, Paxton's office argues it's unclear whether the high court's ruling should apply retroactively to death certificates:
"The Attorney General has not refused to amend any death certificate," the 11-page motion states. "Instead, he is providing legal advice and representation to a client who has preferred to seek court guidance on whether Obergefell retroactively requires that he take action that will significantly impact settled proceedings. There is absolutely no authority for the proposition that a constitutional officer of a State may be held in contempt for good-faith representation of a client in discharging his constitutional duty."
Regardless of whether Paxton is held in contempt, the state will almost certainly be on the hook for attorneys' fees in the cases. But the contempt hearing may ultimately be the least of Paxton's worries. He's also
facing up to life in prison
for three felony charges related to alleged securities fraud.
Despite anti-gay rhetoric from Paxton and others, state government
largely complied
with the high court's ruling initially, extending benefits to the same-sex spouses of employees and conceding lawsuits related to gay marriage. But now Texas is suddenly bucking.
It's possible Paxton is responding to
 pressure he's received
from right-wing activists to resist ruling. It's also possible he's trying to divert attention from the securities fraud charges and pander to his tea party base — which may be the only faction that continues to support him as he faces a criminal trial.