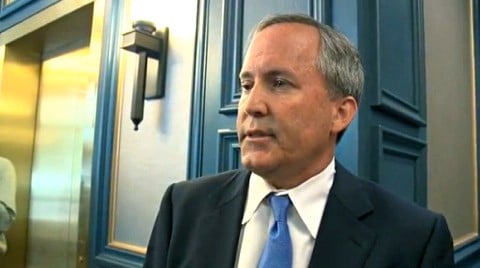 The other day we told you how Texas Attorney General Ken Paxton (above) had asked a federal judge to cancel a hearing on whether he should be held in contempt of court for defying the U.S. Supreme Court's same-sex marriage ruling. In a court filing, Paxton's office said the state is now in full compliance with the ruling and that he no longer requires court supervision to ensure he's doing his job.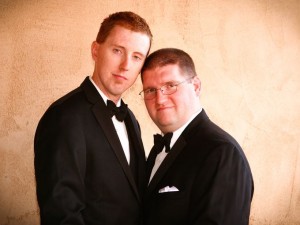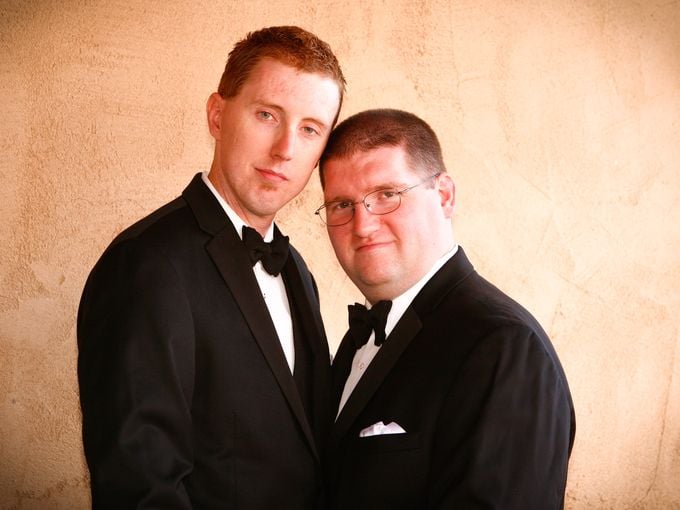 In response to Paxton's request, attorneys for John Stone-Hoskins (right), a gay Texas widower who was denied an accurate death certificate, say he'll agree to the hearing being canceled — on two conditions.
First, the state must clarify that it will recognize same-sex marriages from other countries for the purposes of vital records. The state's revised policy for birth and death certificates currently says only that it will recognize marriages from "Texas or another state."
Second, Stone-Hoskins wants to ensure that gay widowers, just like heterosexual ones, can use a driver's license, Social Security card or U.S. passport to establish a deceased spouse's alias, rather than being required to secure a legal name change.
"If the State Defendants will satisfactorily address John's remaining concerns, John agrees that the court need not conduct a hearing on September 10, 2015," attorneys for Stone-Hoskins wrote in a court filing Wednesday.
Since Paxton and the state have already caved to all of Stone-Hoskins' other demands, we're assuming they'll agree to these as well, and the hearing will be canceled.
On one hand, that's disappointing. Many of us were probably hoping Paxton, a world-class anti-gay bigot, would be held in contempt for defying the high court. But we can take comfort in knowing that this case isn't over. Attorneys for Stone-Hoskins, who also represented same-sex couples in Texas' federal marriage lawsuit, will soon be back in court to collect their fees — which could be in the millions of dollars.
We can also take comfort in knowing that Paxton is scheduled to appear in court this morning for his arraignment on first-degree felony charges of securities fraud.
Read Stone-Hoskins' response to Paxton's request below.
https://www.scribd.com/doc/276496545/Stone-Hoskins-Response