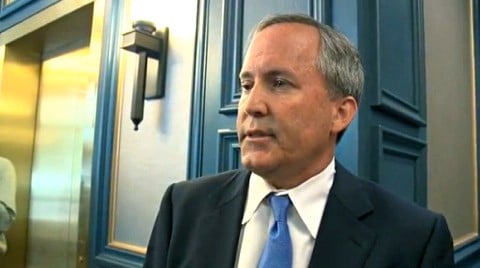 Earlier this month, we told you how a federal judge ordered Texas Attorney General Ken Paxton to appear in court to explain why he shouldn't be held in contempt for defying the U.S. Supreme Court's ruling in favor of same-sex marriage.
This was after Texas officials refused to issue an accurate death certificate to a gay widower for six weeks following the Obergefell v. Hodges decision. 
U.S. District Judge Orlando Garcia eventually postponed Paxton's contempt hearing after the AG's office issued the death certificate and promised to update its policies on vital records to comply with the ruling.
Now, Paxton is asking Garcia to cancel the hearing altogether. In an advisory filed Monday, the AG's office assured Garcia that the state is now in full compliance and said Paxton no longer needs court supervision to force him to do his job.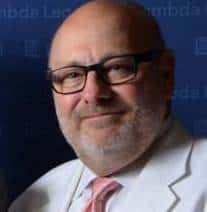 The Texas Observer reports:
In Monday's filing, assistant solicitor general Michael Murphy argued the hearing is no longer necessary, and objected to "the unprecedented threat of contempt" in the first place. Quoting Supreme Court Justice Anthony Kennedy, Murphy suggested officials simply needed time to adapt after the high court "unsettled … a 'millennia'-old definition of marriage." …
"Because the state is in full compliance with Obergefell and this court's injunction and has granted the relief the intervenor sought, the State Defendants believe there is no need for the Court's scheduled Sept. 10, 2015 contempt hearing or any continued Court supervision of the Department," Murphy wrote.
Ken Upton Jr. (right), senior counsel for the LGBT civil rights group Lambda Legal, said Tuesday he feels the threat of contempt was "a proportionate response to the unprecedented level of arrogance, impudence and non-compliance" with the marriage ruling on the part of state officials. …
"What they needed was the threat of going to jail and a good civics lesson in how our system works," Upton said.
Upton added in a message to me:
"The only question that remains (which is rhetorical) is why it took such extraordinary steps to get them to do this? There are lots of good career employees for the state who happily do their job. Maybe politicians should quit pandering to their base, stand down, and let them do it."