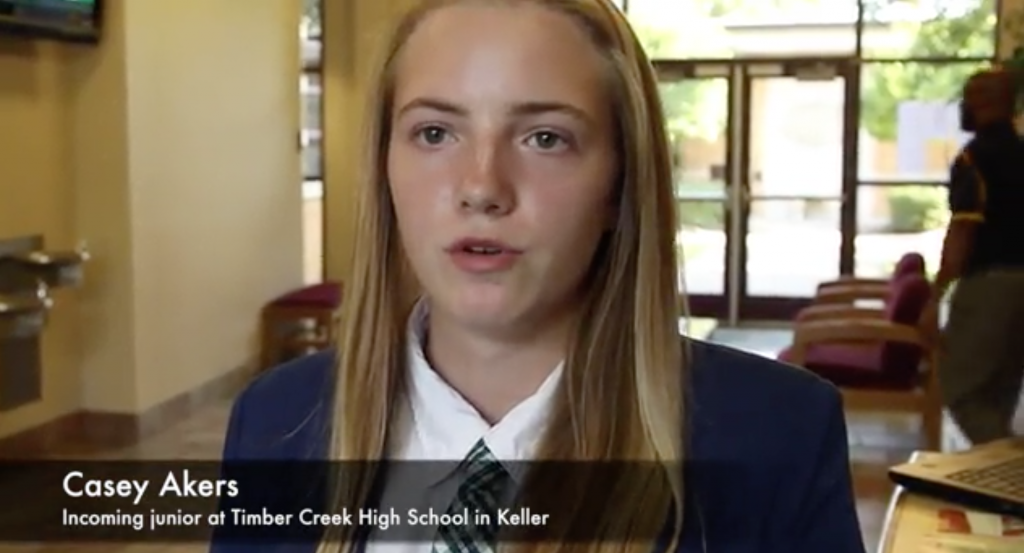 Apparently succumbing to intense pressure from anti-LGBT bigots, a Texas school board canceled a vote Thursday on LGBT protections.
Yesterday, we told you how the school board in Keller, a conservative suburb of Fort Worth, was set to consider new policies prohibiting discrimination and bullying based on sexual orientation, gender identity and gender expression for students, faculty and staff. The proposed changes were initiated by high school student Casey Akers, after administrators at her high school prevented her from making a "promposal" to another girl, saying it was "inappropriate."
But anti-LGBT bigots, including Keller resident and Fox News host Glenn Beck, as well as a local tea party group, mounted a furious campaign in opposition to the proposed policies. And on Tuesday afternoon, just hours before the meeting, Superintendent Randy Reid issued a statement saying the items had been pulled from the agenda: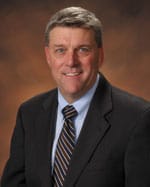 "Over the last few days the administration has received a significant amount of input regarding the proposed language changes related to the KISD's anti-discrimination policies. There have been many passionate pleas on both sides of the issue from parents, community members, and current and former students. The District's sole intent in recommending the proposed changes was to ensure that all of our students feel protected by our policy language. The issue has become extremely polarizing, with the great potential of creating feelings of winners and losers. This was certainly not the intention of the District, as we strive to teach our students that by working together we can usually solve even the most challenging issues. …
"While this set of policies went through our normal review process the responses we have received have convinced us that many of our constituents may have inaccurate perceptions regarding the purpose and impact of these proposed changes. Therefore, to better educate the public and continue seeking solutions that clearly identify our desire to protect all students and make them feel safe, we will pull this item from the agenda. …
"Let me be clear, in Keller ISD we will continue our efforts to ensure that ALL our students are not only protected from harassment and discrimination, but that they also feel they are in a safe and welcoming educational environment. If policy language changes are determined to be needed for that to occur, they will be brought forth for the Board's consideration."
Although the vote was canceled, Thursday's meeting was standing-room-only, and 30 people signed up to speak, according to The Star-Telegram of Fort Worth, with two-thirds of them opposing the changes:
Several speakers who oppose the change said similar policies in other states had resulted in transgender restrooms and explicit sex education for all students. A few quoted the Bible.
Some of those who support the change cited statistics on suicide and depression rates among LGBT teens. …
Akers, a junior at Timber Creek, said Thursday that she is disappointed the school board delayed action on the policy.
"I've been waiting a long time for this meeting, and now we have to wait even longer," Akers said.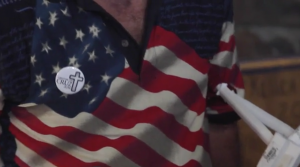 According to a video from the meeting posted by the Star-Telegram, one man opposed to the changes was wearing an American flag shirt as well as a button with a cross on it that said, "Christians for Cruz 2016." Here's part of what he told the board:
"My question is, what ever happened to reading, writing, arithmetic, science and history, and producing a well-rounded student that can take care of themselves? Since when did the school board take it on itself to impose the moral decay?"
Akers herself also addressed the board:
"I'm not feminine, and it's no secret, either, but when my English teacher makes the remark how I don't look very feminine today, and how my parents raised me wrong, it makes it very obvious to my parents that I am different as well.
"The LGBT community is here to stay, and we do not need fear, we need equality. We're not a cancer in our community. We are your children, and we will not just suck it up, and we do not exist to be cut out or discarded. We are here to learn and be nurtured. And if you vote no to protecting all these students, I hope you can wake up tomorrow and look yourself in the mirror, and tell yourself that you don't want a better future for your grandkids."