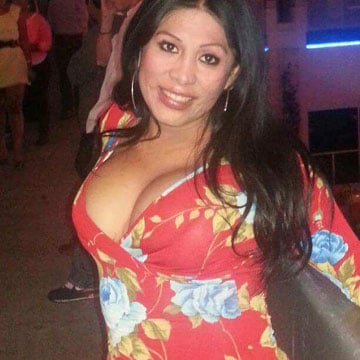 A transgender woman is dead after being run over repeatedly by the driver of an SUV in Kansas City early Saturday in a possible hate crime.
Tamara Dominguez, 36, is the latest victim in an epidemic of anti-trans violence that's claimed the lives of 17 women this year, 15 of whom were black or Hispanic.
Witnesses say Dominguez got out of the vehicle and was arguing with the driver when he knocked her down with the dark-colored Chevy Avalanche, before running over her twice more and fleeing the scene.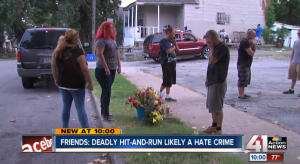 Since then, Dominguez's family and friends have laid flowers at the scene of the crime, near a church parking lot. KSHB reports:
Juan Rendon sat in the living room he shared with Dominguez, still in disbelief his friend isn't coming back.
"I'm hoping she's coming to the door and just like, 'I'm just playing with you guys,' but she's not," said Rendon. …
"I don't think people have their mind open, they're just close-minded. They don't understand. For some people being transsexual or transgender or gay, they think it's funny," Rendon said.
Other media outlets, including The Kansas City Star, have misgendered Dominguez and used her birth name.
More from KCTV:
Rendon also spoke for Dominguez's brother, Alberto, who delivered a powerful message to the driver in Spanish.
"He just want to say to the person that did that to her, that he would forgive them for what he did to her, and he hopes that he can forget what he did," Dominguez said through translation as he started to cry. "We are not here to judge nobody, and he hopes that person really feels bad for what her did."
Family members said they didn't recognize the vehicle, nor do they know who Dominguez may have been with.
They are certain of one thing-she was loved.
"He doesn't know she has family. She had her mom. She had her nephews, brothers, and sisters that person didn't think about what he did," Rendon said.
Rendon is raising money for Dominguez's funeral service and to fly her body back to her family in Mexico.
Dominguez is the sixth trans woman of color whose murder has been reported in the last 10 days.
Watch a reports from KCTV below.