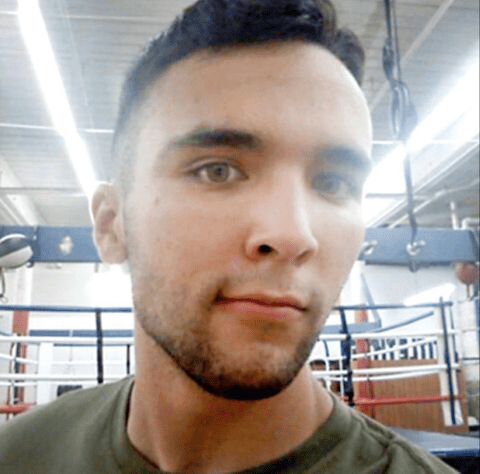 U.S. Marine Joseph Scott Pemberton, who was arrested on suspicion of murdering a trans Filipina woman in the Phillipines, is claiming the much maligned 'trans panic' defense in his trial.
Pemberton claimed in front of a Philippine Court that when he went to a motel after leaving a nightclub with Jennifer Laude, who he believed was a cisgender woman, he discovered she was trans, and violently strangled Laude to death in the motel's bathroom fearing that Laude would rape him.
As The Advocate reports, Pemberton faces a 40-year sentence if convicted of murder. His attorneys had attempted to reduce the charge to homicide, which only carries a maximum 20-year sentence. The was unsuccessful, however, and Pemberton's attorneys have attempted to enter a plea deal with Filipino prosecutors. Laude's family reportedly didn't agree with the plea deal. The use of a "trans panic" defense may indicate a last ditch effort for Pemberton to avoid the 40-year max murder charge.
Pemberton was stationed in Manila as part of joint training exercises between U.S. Marines and Filipino forces under the Obama administration's Visiting Forces Agreement. LGBT activists and Filipino citizens who oppose the visiting agreement held a "national day of outrage" over the incident, honoring Laude's memory and calling for the expulsion of U.S. forces. Yet officials believe the outrage alone is not enough to get the Philippine government to dissolve the agreement.