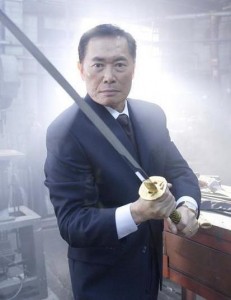 George Takei has never been one to shy away from speaking his mind on controversial subjects, and the ongoing Kim Davis drama is no exception.
Earlier this week, Takei posted video of Davis's release from jail with the following caption:
https://www.facebook.com/georgehtakei/posts/1357502010945915
Takei's colorful commentary didn't sit well with some of his followers, but the outspoken Star Trek alum was ready to fire back with the some Vulcan-level logic.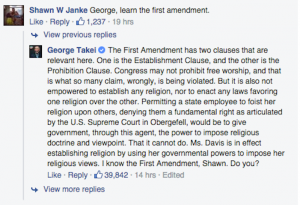 Keep up the good work George!
[h/t Some News]