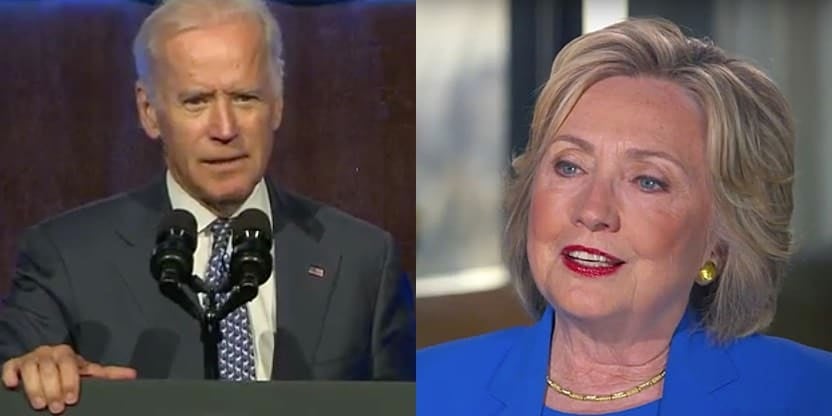 Democratic presidential candidate Hillary Clinton will speak to the Human Rights Campaign gathering in Washington D.C. on October 3. Clinton will be a speaker at the group's daytime event before 800 guests, the Washington Post reports.
Vice President Joe Biden, who's still mulling the possibility of entering the race, has just been announced as the headliner for the group's main event that evening, before 3,000 guests at the Walter E. Washington Convention Center.
Allison Janney, Ellen Page, and Jason Collins will also appear at the Biden event.
Said HRC President Chad Griffin: "Vice President Biden has stood up for the rights of all Americans to live their lives free from discrimination and fear throughout his remarkable career."
Writes the WaPo: "It's the most direct chance leading Democratic activists will have to view the potential challengers to one another since they both ran for the nomination in 2008 against President Obama."
They add: "The vice president's advisers have declined to specify when he will announce his decision to run for the Democratic nomination, but some feel that he must make the call by early next month in order to gather enough resources to finance the effort to ensure Biden gets on the ballot in all the states."
The Human Rights Campaign is the nation's largest LGBT rights group.