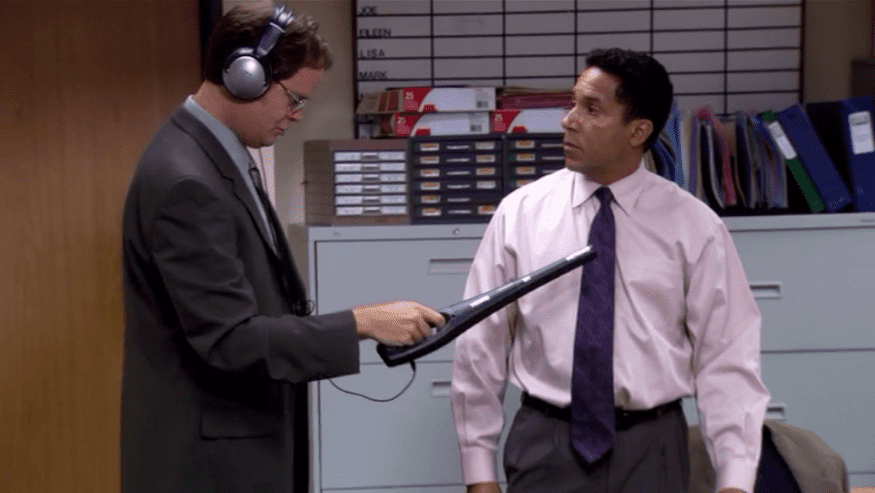 The Interplay is a special biweekly column exploring the intersections of sex, pop culture, and current events.
'Gaydar' is a marvelous, complicated, many-splendored thing. If this new study out of the University of Wisconsin in Madison is to be believed, though, gaydar is nothing more than a reliance on problematic stereotypes that ultimately reinforce small-minded thinking about gay people.
"Most people think of stereotyping as inappropriate," said William Cox, who led the research. "But if you're not calling it 'stereotyping,' if you're giving it this other label and camouflaging it as 'gaydar,' it appears to be more socially and personally acceptable."
Because gaydar relies on people defining others using only a handful of basic character traits, Cox explained, it runs the risk of encouraging people to be reductive when it comes to others' identities. Of the three groups that participated in the study, the people who were told that gaydar was definitely real were much more likely to stereotype. That tendency, Cox said, could potentially encourage people to be more prejudiced and potentially violent towards gay people.
The study isn't entirely wrong in breaking down why gaydar is unreliable, but it misses what makes the pseudo-sense such an integral part of being gay.
For all of its flaws, gaydar is one of the most invaluable assets that gay people when it comes to simply identifying one another. Though we typically describe it as some sort of innate ability that allows us to sense the presence of other gay people, gaydar is, in reality a person's ability to notice the subtle (and sometimes not so subtle) character traits we associate with gayness. Things like physical mannerisms, style of dress, and tone of voice coalesce into rough outline of who we might think a person is and we operate on those assumptions until they're proven wrong.
Studies investigating just how accurate gaydar is when it comes to identifying gay folks have shown that it's marginally more spot-on than randomly guessing, but gaydar's real value has more to do with the idea behind it.
Even if gaydar isn't technically the most effective means of finding other gay people (asking usually works well,) it serves a much more subtle purpose for the people projecting it: negotiating and understanding their own sexuality in relation to the people around them. Using or even just believing in gaydar allows for people to experience their surroundings as an implicitly queer-affirming space. Being able to entertain the idea that the people around you might be gay allows for a sort of openness to the larger queer identity that that we all participate in the creation of in different ways.
One of the more interesting cultural challenges queer people have always faced stems from our familial relationships. Because gay people are (usually) born into straight families and oftentimes don't know any other gay people as they're growing up, there's a degree to which being gay can feel like a solitary experience. Gaydar, in certain instances, can act as that first identification with another queer person, even if there is no actual one-on-one interaction.
Gaydar allows us to see our own queerness in others in a way that is powerful and important in constructing our identities. Flawed as it may be, gaydar and the ideas attached to it are an integral part of the way that we as gay people learn and perform cultural gayness. Even if the person you're cruising isn't actually gay, your analysis can inform the way that you understand your own sexuality and broaden the way that you view that of others.
Gaydar is far from being a perfect tool, but writing it off as a universally problematic thing simply isn't fair.
The Interplay is a special biweekly column exploring the intersections of sex, pop culture, and current events. The opinions expressed are those of the author.