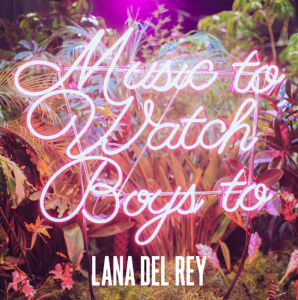 Lana del Rey has released "Music to Watch Boys to," the dreamy third track from her upcoming album Honeymoon. 
Rolling Stone reports the song is a collaboration with her "Summertime Sadness" co-writer Rick Boyles and was the original pick for the album's debut single. "High By the Beach" was eventually chosen as lead single.
Honeymoon will be released September 18.
Listen to "Music to Watch Boys to" below:
Want to be notified when the music video for 'Music to Watch Boys to' is released? Click HERE and LIKE our page on Facebook. Select "get notifications" in pulldown menu to receive our headlines in your feed.