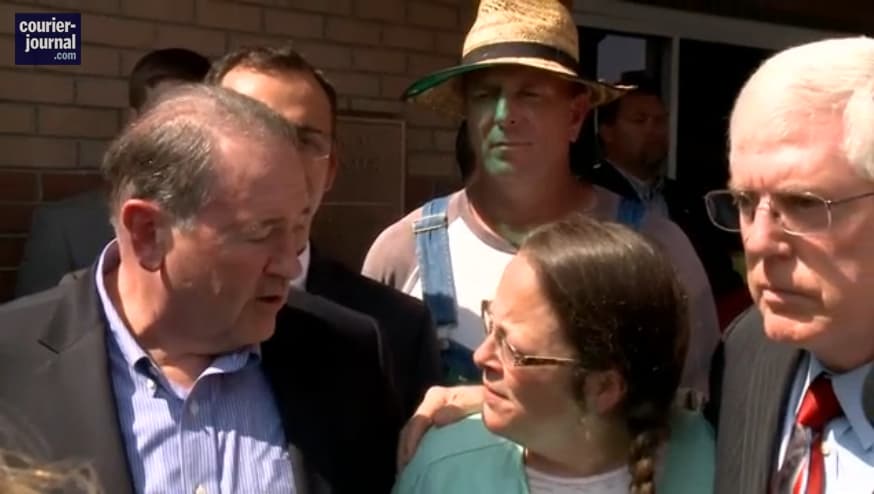 Mike Huckabee spoke with the media moments after Kentucky clerk Kim Davis was released from jail, praising Davis and saying he was ready and willing to go to jail in her place to fight gay marriage.
Said the former Arkansas Governor and current Republican presidential hopeful,
"Thanks to this incredibly brave lady who decided that the courage of her convictions was more important than simply her own freedom…she has ignited something across this country where people are tired of tyranny…the tyranny of the legislative court that believes it can make up law."
Huckabee added, "If somebody needs to go to jail, I'm willing to go in her place." He then said, "we cannot criminalize [Davis'] faith or anyone's faith in this country."
At the end of the press conference with reporters, Davis was asked by a reporter if it was worth going to jail. Davis grinned and nodded.
I was honored to meet w/ #KimDavis. A woman of such strong faith and conviction. #ImWithKim #ReligiousLiberty pic.twitter.com/RhcaENaA6i

— Gov. Mike Huckabee (@GovMikeHuckabee) September 8, 2015
Watch the news conference below: