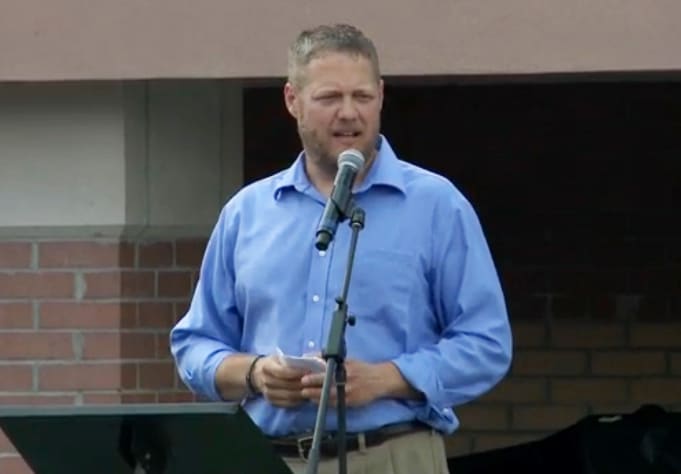 Casey County, Kentucky clerk Casey Davis spoke at Kim Davis' hate rally today outside the detention center where Kim was jailed for contempt, where he declared himself a warrior for Christianity and blasted the state's governor Steve Beshear. Beshear has said that Kim Davis ought to either resign or abide by the Supreme Court's ruling on gay marriage.
Said Casey Davis,
I believe this man is a warrior against Christianity. I'm going to be a warrior for it. How about you? I am tired of being told that because I'm a Christian I have no business being in public office.
The rally for Kim Davis is happening live and can be watched HERE.