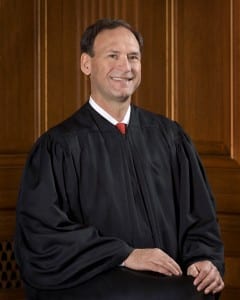 > U.S. soldiers told to ignore sexual abuse of boys by Afghan allies. "At night we can hear them screaming, but we're not allowed to do anything about it," the Marine's father, Gregory Buckley Sr., recalled his son telling him before he was shot to death at the base in 2012. He urged his son to tell his superiors. "My son said that his officers told him to look the other way because it's their culture."
> Alito wants Scalia's tiara as the main SCOTUS anti-gay culture warrior: "Alito's latest sally came in the form of an address to the conservative Federalist Society. According to Josh Blackman's transcription of the event, Alito waxed regretful over the court's decision in Obergefell v. Hodges and bemoaned that "attitudes towards religious liberty" have shifted."
> What does Tom Hardy really sound like?
> Brian Williams returned on air at MSNBC today.
> Gay high school football player talks to OutSports about his fear that's keeping him in the closet. 
> How To Get Away With Murder's Jack Falahee does a triathlon…gets a little sick afterwards.
> Boyband One Direction reveals first album post-Zayn.
> Hillary Clinton lambasts hedge-funder who raised the price of AIDS drug Daraprim from $13.50 a tablet to $750 a tablet: "Price gouging like this in the specialty drug market is outrageous. Tomorrow I'll lay out a plan to take it on."
> "Oh, why can't all of us be a three-time divorced, drag-racing reclusive burger heir?"
> LISTEN: the Hamilton cast album is streaming online right now.
> Activist group HIV Equal debuts new look.
> Apple reportedly speeding up development of its Apple Car, with shipments aimed for 2019. 
> The USDA has a problem with the word "gay."
> No one does film festivals like Gaston.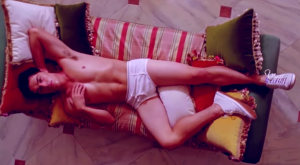 > Finn Wittrock promises some homoerotica on American Horror Story: Hotel: "There's a little homoerotica. My character's not gay, but he does what he's got to do to get by. That entails a few things."
> Kickstarter reincorporates as a "public benefit corporation" will donate 2.5 percent of its after tax profits to "fighting to end systemic inequality…organizations fighting to end prejudices against and increase opportunities for people of color, women, and LGBTQ individuals."
> Maisie Williams (Arya Stark) says Jon Snow really is dead.
> British man starts first radio show devoted entirely to talking about HIV called HIV Happy Hour.
> Anti-gay group One Million Moms practically apoplectic over new Muppets show.
> But what if Werner Herzog narrated the Muppets?
> Once Upon a Time will reportedly have an LGBT relationship in 5th season.