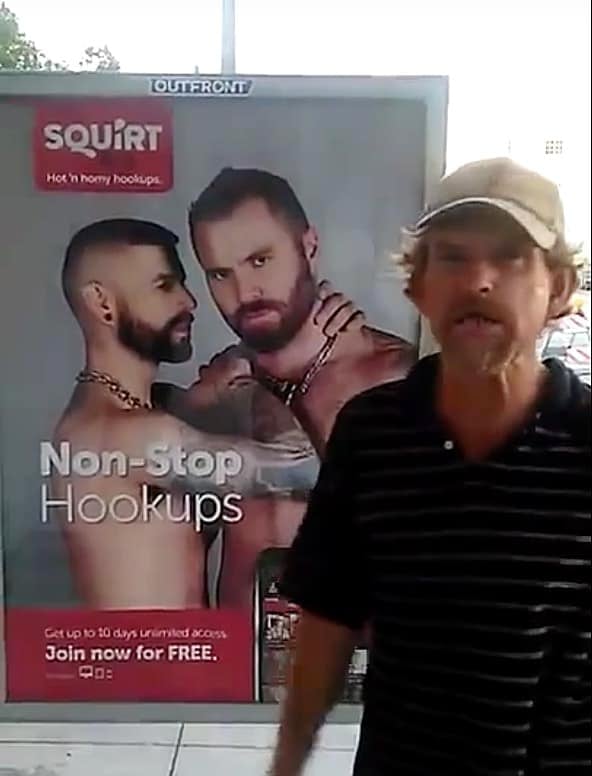 Goaded on by a cameraman, a 66-year old man claiming to be a Marine veteran took a large brick and destroyed a bus shelter advertisement for the Squirt gay social network in a video posted to Liveleak that has made its way over to YouTube as well.
Said the man:
"I've got nine children. Two boys, seven girls. I don't want em seeing this f–king bulls–t on the streets of the USA. I fought for it…I'm a Marine…I didn't fight for this s–t to be put up on my goddamn streets. It's disrespectful. It's insulting to people who do not care about this s–t….I'm smashing it outta there with a brick."
Replies the cameraman: "Smash that s–t."
His friends then plead with him not to do it until they finish drinking.
Watch:
https://www.youtube.com/watch?v=OxaPa3KdlIA