Attorneys for same-sex couples in Texas' federal gay marriage lawsuit are requesting more than $740,000 in fees and costs from the state.
However, just as they bitterly fought to defend Texas' marriage ban, attorneys for the state are expected to oppose the plaintiffs' motion for fees and costs.
The 27-page motion filed Friday, by attorneys from Akin Gump Straus Hauer & Feld, seeks $720,794 in fees and $20,203 in costs.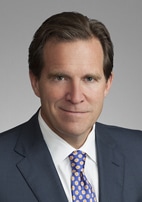 The Texas Observer reports on the motion for fees and costs:
Akin Gump represented two same-sex couples in De Leon v. Perry, which was filed in October 2013 and resolved pursuant to the U.S. Supreme Court's June 26 ruling in favor of same-sex marriage. Under federal law, prevailing parties in civil rights cases are typically eligible for fees and costs.
"Our task on behalf of our clients was to attack and uproot unjust laws that were tightly embraced by the entire elected statewide leadership of Texas, a state with virtually unlimited resources to defend those unjust laws," Akin Gump's Neel Lane (right), the lead attorney in the case, wrote in a declaration supporting the motion. "Had the State of Texas not deprived our clients of their constitutional rights, they in turn would not have had to engage attorneys, and this motion for attorneys' fees and costs would have been unnecessary. If the State is not held accountable for the legal costs it caused to be incurred, then it will be more likely to engage in similar objectionable conduct in the future."
Akin Gump represented same-sex couples Cleopatra DeLeon and Nicole Dimetman (above), and Mark Phariss and Vic Holmes. A federal judge struck down the state's marriage ban in February 2014, but stayed his decision pending an appeal. The state took the case to the 5th U.S. Circuit Court of Appeals, which heard oral arguments in January but didn't rule until after the U.S. Supreme Court's decision in Obergefell v. Hodges.
In their motion for fees and costs, Akin Gump indicates that the state has already raised objections to it. From The Austin Statesman:
Lawyers for the attorney general's office are expected to argue that the Texas couples cannot be considered "prevailing parties" because Texas law changed as a result of a June opinion by the U.S. Supreme Court, a legal action they were not part of, the motion said.
But Neel Lane, the lead lawyer for the two couples, disputed that assertion, saying their lawsuit prompted Garcia to declare the Texas ban unconstitutional in February 2014 — delaying enforcement of his ruling only while Texas appealed. The lawsuit eventually led Garcia to issue a permanent injunction barring Texas from enforcing a state law and a constitutional amendment that prohibited gay marriage, Lane said.
Even after the high court's ruling, the state continued to deny accurate birth and death certificates to same-sex couples, until Garcia threatened to hold Attorney General Ken Paxton in contempt. The motion also notes that Paxton issued an opinion in the wake of the ruling that effectively encouraged county clerks with religious objections to refuse to issue same-sex marriage licenses.
Read the full motion below.