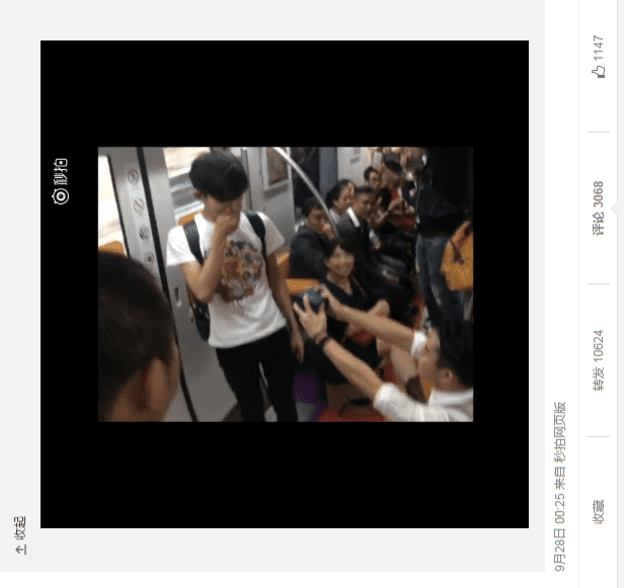 A gay marriage proposal that took place on the Beijing underground has been trending on social media in China.
Thousands have been talking about the proposal on the Twitter-like Weibo service using the hashtag "Mid-autumn festival man proposes to his boyfriend." One clip was uploaded by user Bai Yiyan Vina, who commented: "As usual, I was taking the subway home, but contrary to what I was expecting, I encountered a couple's love… I think this is really incredible."
Said the man proposing to his boyfriend, "Today I invite all the people we know and do not know to bear witness." Some riders in the background shouted "disgusting" or "sin." Still, the couple were not deterred. After the man's boyfriend accepted his proposal, the two embraced and the train erupted in applause.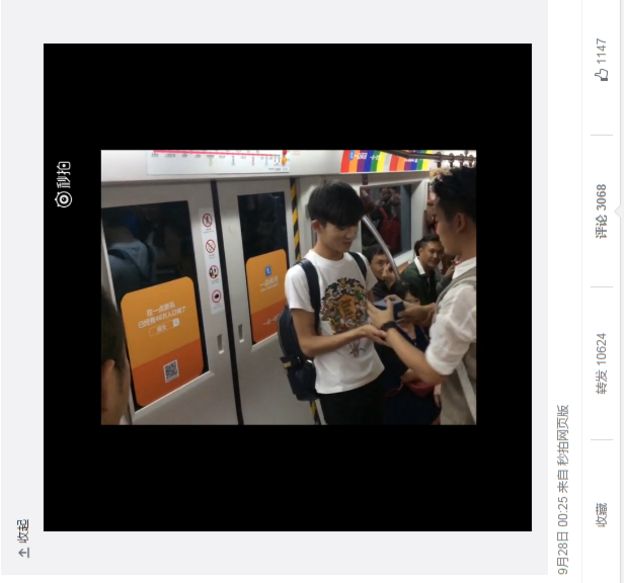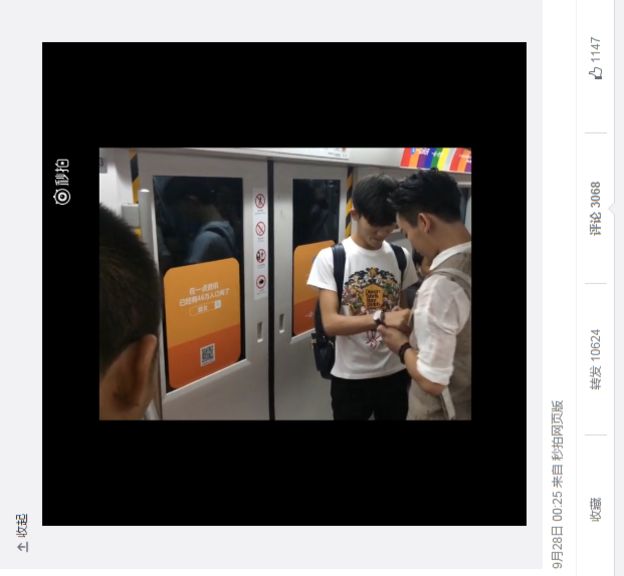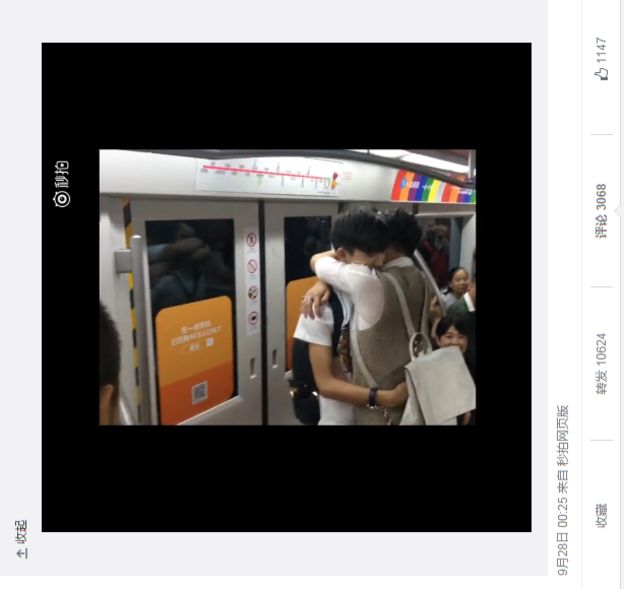 The majority of users on Chinese social media platform Weibo have been sharing positive comments about the proposal:
"Those who say this is disgusting, you are not qualified to judge others," read one remark that was liked more than 600 times, while another popular comment said said: "You should admire their courage. Just because they are people you don't understand, and even with the pressures of those looking down on them as 'sinful', they are still brave to express their love." A small proportion of users disagreed, however, and several women lamented their inability to find a partner: "I feel as though the whole world has become gay, and yet I'm still single."
Gay marriage is not legal in China. BBC News also reports that China's 'One Child' policy has put additional strain on many LGBT Chinese. Timothy Hildebrandt, an assistant professor of social policy at the London School of Economics says,
"Parents will think that if their only child is gay, that will end their hopes for grandchildren. It's family pressure which creates a disproportionate pressure on gays and lesbians," he says. "However attitudes are shifting as they've shifted in a lot of places around the world… through Weibo and other social media, people have learned about gay rights."
Congratulations to this brave couple!
Watch the video below: