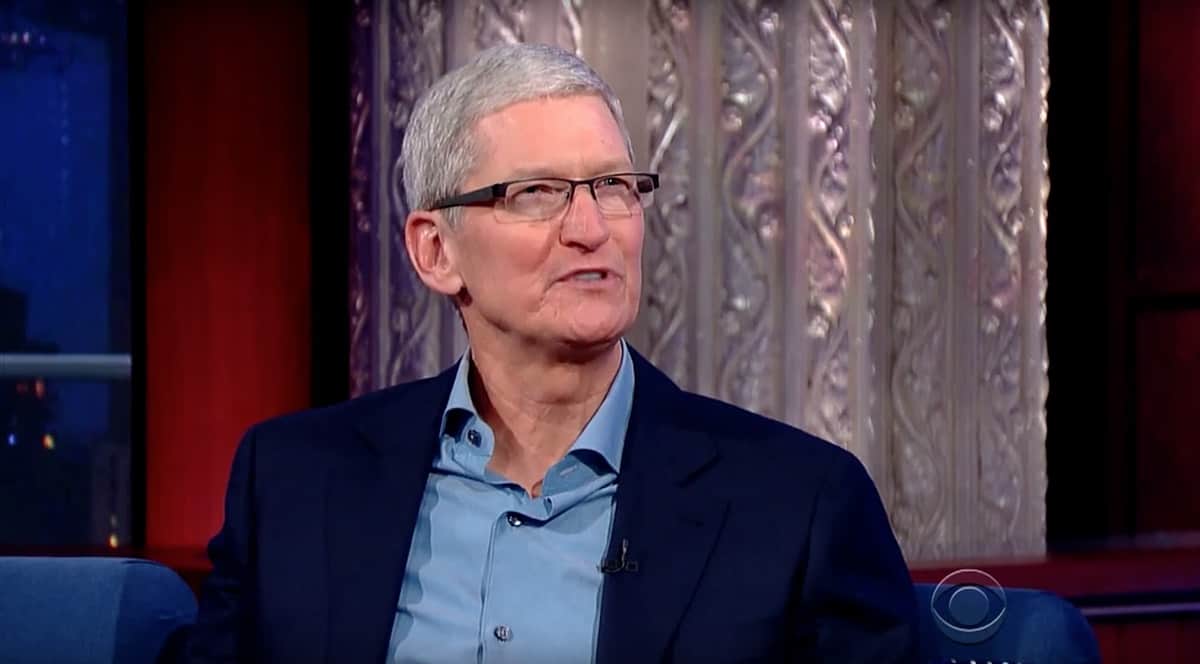 Apple CEO Tim Cook appeared on The Late Show with Stephen Colbert Tuesday night and received a lot of questions about the company's upcoming gadgets, technology and innovations, but the interview also got more personal.
Asked Colbert, about Cook's coming out as gay in October of last year:
"Was coming out an upgrade, or a feature that hadn't been turned on?"
Cook said he felt a "tremendous responsibility" to do it.
Added Cook:
"It became so clear to me that kids were getting bullied in school, kids were getting discriminated against, kids were even being disclaimed by their own parents, and that I needed to do something. And that where I valued my privacy significantly. I felt that I was valuing it too far above what I could do for other people. And so I wanted to tell everyone my truth. Many people already knew. Many people it was no revelation. It's like discovering something in your iPhone it's always done but you didn't quite know it."
Cook also talked about the iPhone 6s, the possibility of an Apple Car, and Cook's and Apple's efforts in social responsibility.
https://www.youtube.com/watch?v=LTF4AxV6Kyg