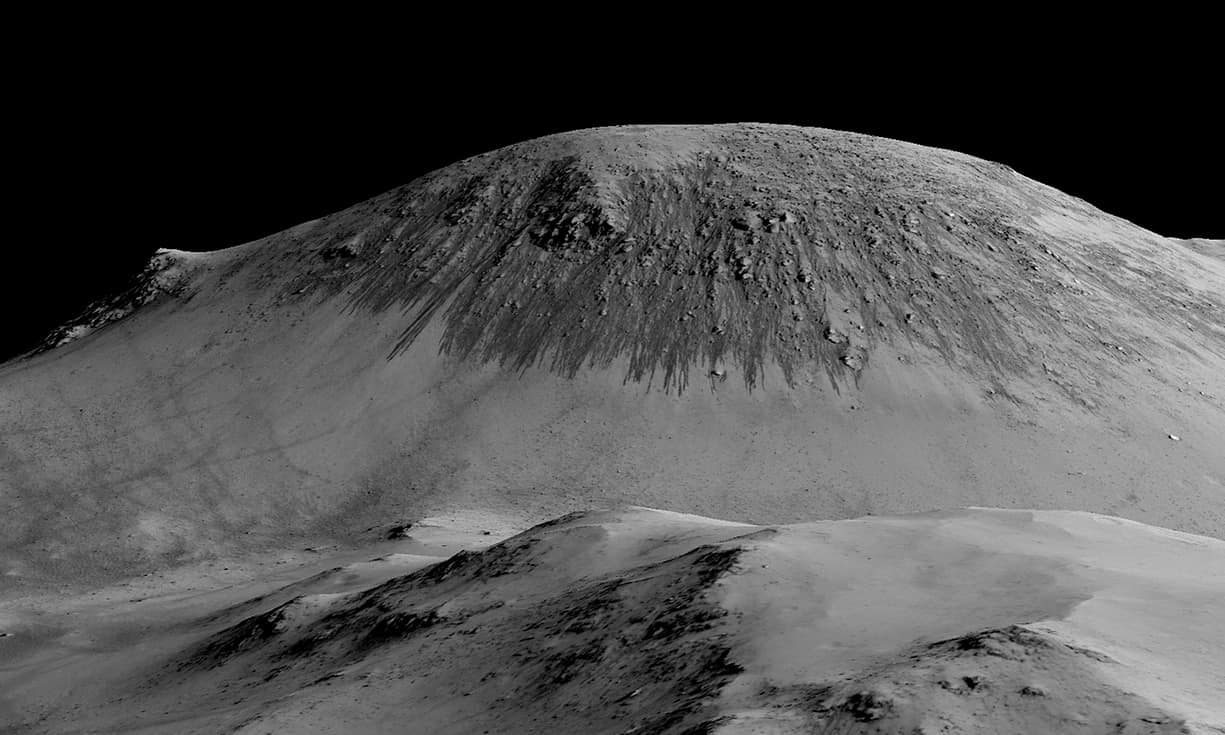 NASA scientists announced today that they have definitive proof of liquid flowing water on Mars today, bolstering chances that life could be found somewhere on the planet.
The walls of some valleys and craters contain long streak-like patterns said to be made by salty flowing water. It's unclear whether the source of the water is underground or comes from the atmosphere, the Guardian reports:
"There is liquid water today on the surface of Mars," Michael Meyer, the lead scientist on Nasa's Mars exploration programme, told the Guardian. "Because of this, we suspect that it is at least possible to have a habitable environment today."
The water flows could point Nasa and other space agencies towards the most promising sites to find life on Mars, and to landing spots for future human missions where water can be collected from a natural supply.
There is also frozen water beneath the surface.
Developing…