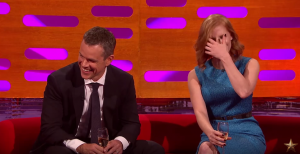 Even Matt Damon can't escape the man bun craze that is taking over the world. While on the Graham Norton Show recently, the 44-year-old actor was shown a series of erotic Twitter reactions to his new 'do.
Like this user, who warned Damon's hairstyle might make her ovaries "explode."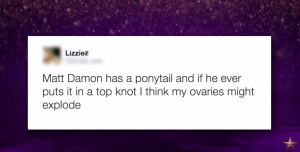 See what Damon thinks of giving everyone on Twitter #ladyboners in the video below.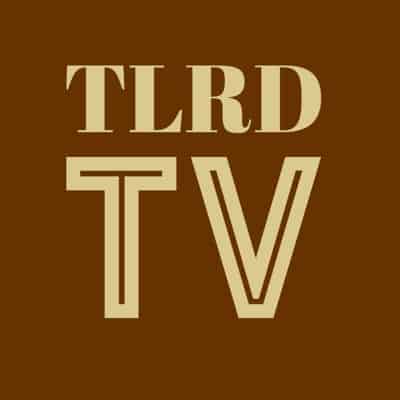 Vanity Fair reports Damon's ponytail was for his role in The Great Wall, an upcoming mystery thriller set around the historic Chinese edifice.