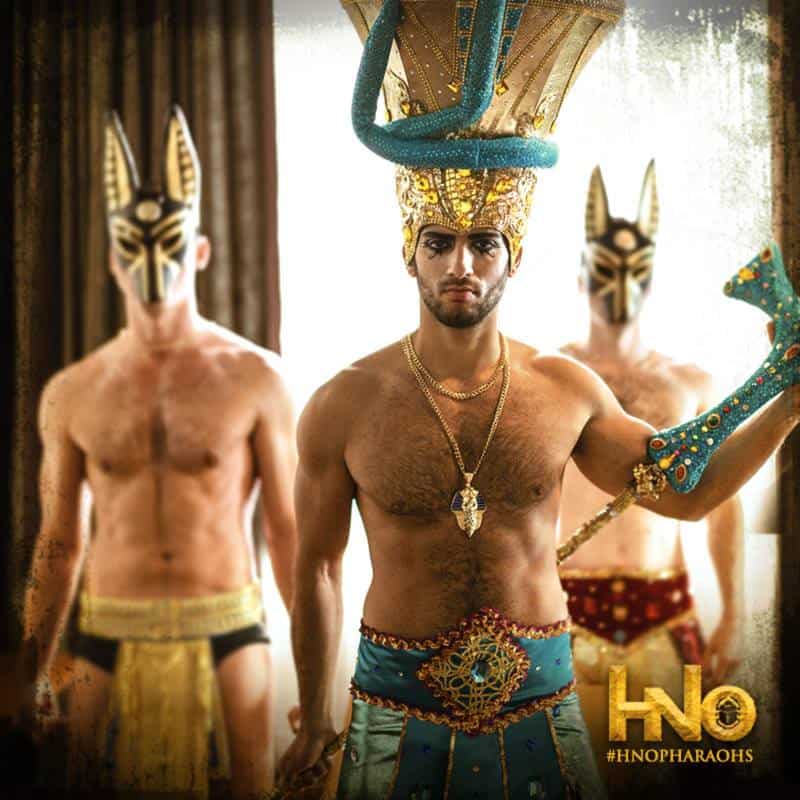 Halloween New Orleans presented by Avita Pharmacy, now in its 32nd year, is known as the best gay Halloween bash in the U.S. for good reason. With 4 days of gay parties (including a black-tie gala, a neon party, a costume party, and the most sacred of all, gay brunch), a spectacular parade, a top notch music festival and a crowd that is equally uproarious and sexy, it's no wonder gays flock to NOLA come the end of October.
The theme for this year's Halloween New Orleans (HNO) is "Fall of the Pharaohs" which means there will be plenty of bared chests and guy liner on display. Even more important than the theme of this bash is the cause it supports. All of the proceeds from HNO go to benefit Project Lazarus, an organization started in 1984 during the height of the AIDS crisis. What started as a hospice house for mostly gay men with AIDS who sought care, compassion and dignity, has evolved to serve as transitional housing to help people live with pride and independence. With almost $4.5 million raised to-date, this group does a lot of good all with the support of LGBT party-goers.
To help you navigate all that HNO has to offer, we created a guide of what to do when during Halloween so you can make the most of your stay. Check it out below.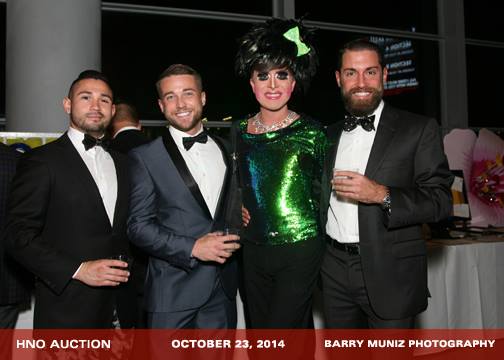 This black-tie ball kicks off the HNO: Fall of the Pharaohs Weekend. With live entertainment, great food, and a silent auction with items from local businesses, galleries, restaurants, and entertainment venues, there's plenty to lure you in. The auction is a huge source of funding for the Lazarus Project and is a great event to bring co-workers and friends who might prefer it to some of the more wild reveries.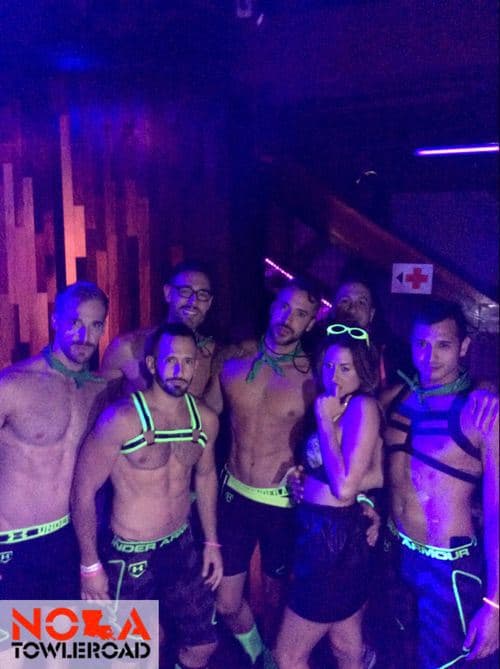 HNOGLO (neon party) in collaboration with Pride.com is back for the second year in a row. We were on-hand last year for this bright celebration and can attest that this is one party you won't want to miss. DJ Grind will be spinning tracks at Republic, the same venue from last year, which this year joined in as a co-sponsor. As for the vibe, it's decidedly more…dressed down than the gala.
And being Halloween, a costume is always appreciated (though not required). For instance, this reveler was ahead of his time, channeling this year's theme!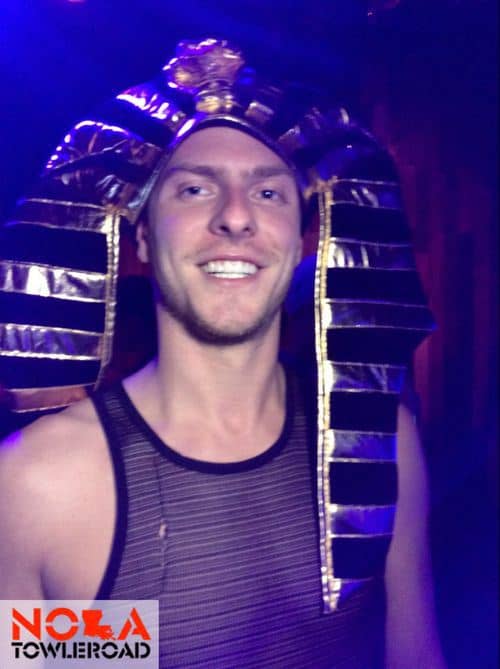 Click HERE for an extended preview of what you can expect at GLO.
This is it, the largest, sexiest gay costume bash in the U.S.A. Taking place at the Contemporary Arts Center, this big gay costume party will take party-goers back to ancient Egypt while enticing them to dance all night long (or at least til 3am). It's all about the costumes here, so make sure you have one or else you won't be allowed in. The Absolut Costume Contest will highlight the best costumes while an Audience Award will also be given out (you can vote that night using the HNO app). DJ Blacklow and Joe Gauthreaux will keep you entranced all night — as will the eye candy on display.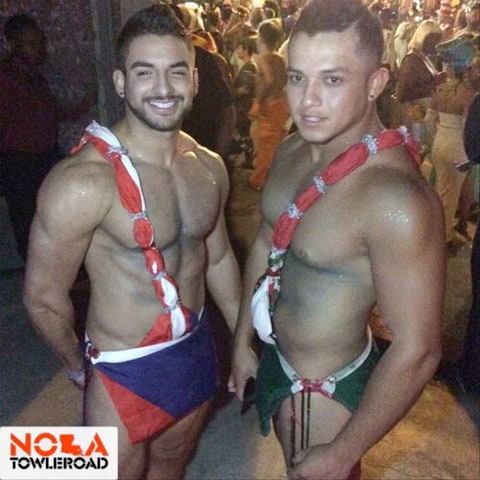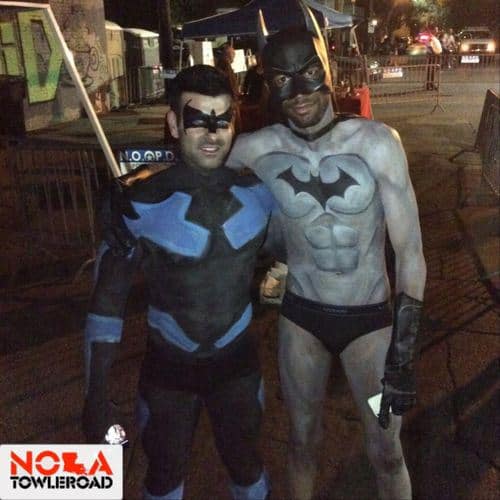 The event also boasts a midnight show, VIP lounge, and photo booths. Then make your way to our bar sponsor, Oz for the after party featuring DJ Brett Henrichsen!
For more pics from last year's party, click HERE.
Recover from the previous night with your friends at The House of Blues with brunch, a performance by Thelma Houston and an iconic New Orleans tradition–the second line. These reveries are started by marching bands carrying their infectious music through the streets of NOLA, inspiring people to get up and join the party. The second line will take you from the House of Blues and march you down Bourbon Street to gay bar Oz right in the heart of the French Quarter. Winners of the Absolut Costume Contest will also be announced here.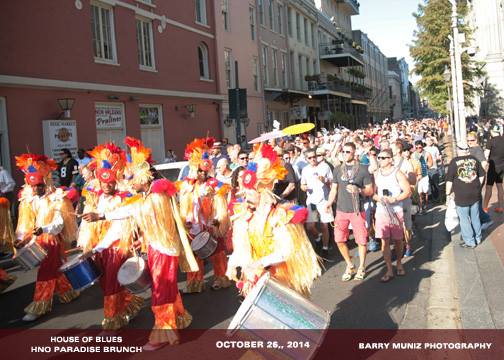 New Orleans knows how to do parades (think, Mardi Gras) and Halloween is no different. Organized and put on by the Kern family (also responsible for NOLA's Mardi Gras since 1947), the city's official Halloween parade is both green and a display of beautifully horrific props and sculptures that will help you get in the All Hallow's Eve spirit. The floats in this parade are always stunning and crafted by the premier float building organization in America.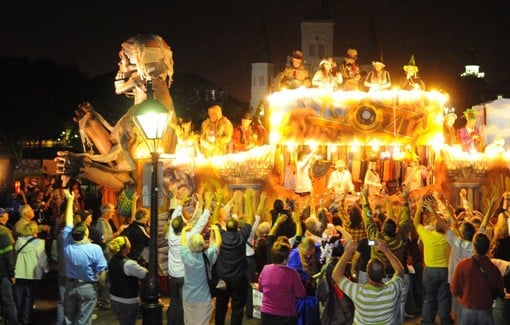 This three day music and arts festivals urges its patrons to worship the music of its many prominent artists. This year's extensive lineup includes Ozzy Osbourne, Zac Brown Band, Florence + The Machine, Jack Ü, Deadmau5, Steve Angello, Modest Mouse, Alesso, Jane's Addiction, Girl Talk, Santigold, Duke Dumont, Third Eye Blind, Giorgio Moroder (below) and many more. You can scope the full roster HERE.
To purchase your tickets for Halloween New Orleans presented by Avita Pharmacy, click HERE.