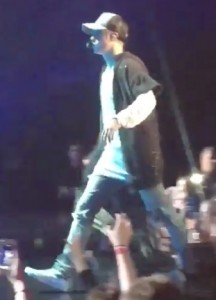 MUSIC: Justin Bieber had a tantrum over his fans in Norway, and walked out of his own concert. "A fan-shot video shows the pop star clearly frustrated, asking some young female fans, 'Yo listen to me, are you listening to me? OK I'm trying to wipe the floor, give me a second yo.' Then he calls it quits, declaring, "'Guys, never mind, I'm done. I'm not doing the show.'"
TECH: Facebook wants to be Craigslist: "The company is testing a feature called "Local Market," based on screenshots sent to Adweek that illustrate a new way for people to buy and sell things on the site."
GOP DEBATE POST-OP: Ben Carson blatantly lied about Mannatech relationship: "Reporters did just that, and found clear evidence of Carson's relationship with Mannatech. He delivered ' four paid speeches at Mannatech gatherings ' where he showered praises on the company's products and filmed a promotional video for the company, which is odd since Carson insisted during the debate that Mannatech had only had used his image 'without my permission.'"
MORNING STUD: Cirque du Soleil performer Joe Putignano.
https://instagram.com/p/9JVizduznK/?taken-by=joeputignano
TV: Michael Ausiello has some news about the Connor – Oliver storyline on How To Get Away With Murder but you may not be happy about it. "Connor is really worried about him," shares creator Pete Nowalk. "He sees that getting pulled into Annalise's web can have really dark repercussions, and he's experiencing those himself, so he wants to protect his Oliver. What happens to Oliver is definitely a big part of our storyline in the next few episodes." More at TVLine.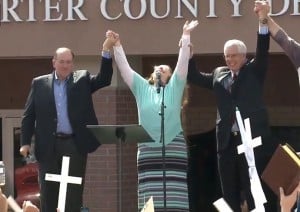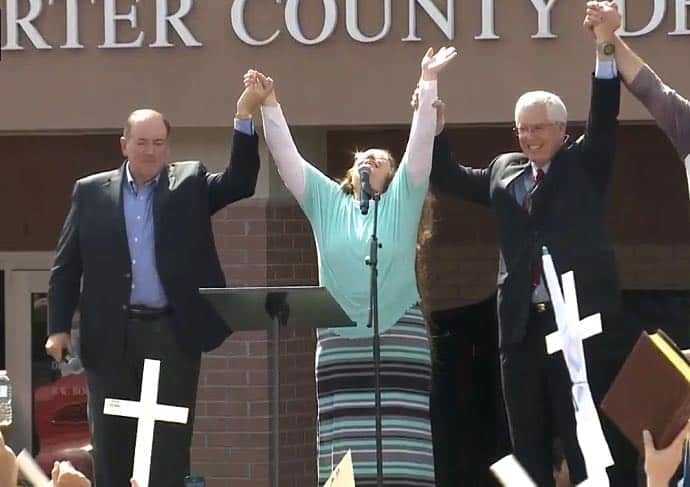 RELIGIOUS FREEDOM: A new AP-GfK poll show people siding against Kim Davis. "Where Davis's answer was the First Amendment's protection of religious freedom — and she served jail time to back it up — a majority of respondents don't buy that argument when it comes to public officials issuing marriage licenses. That's a shift since an AP-GfK survey in July, when Americans were about evenly split. Then, 49 percent said officials with religious objections should be exempt from issuing marriage licenses to same-sex couples and 47 percent said they should be required to issue them. Now, just 41 percent favor an exemption and 56 percent think they should be required to issue the licenses. That shift was especially stark among Republicans. A majority of them —58 percent — still favor religious exemptions for officials issuing marriage licenses, but that's down 14 points since 72 percent said so in July."
FOCUS: Ariana Grande has released a new single, and video.
AIDS: An AmFAR tribute to Ryan Murphy brought the stars out last night in Los Angeles: "Gaga contributed to the total during a live auction conducted by Sharon Stone. Gaga bid a winning $200,000 on a photograph of Elizabeth Taylor flipping the bird. Cuba Gooding, Jr. engaged in a brief bidding war with billionaire Barry Diller for a pair of platinum diamond earrings. Diller won with $60,000. Gwyneth Paltrow hosted the fundraiser at Milk Studios, which also included appearances by Julia Roberts, Angela Bassett, Matt Bomer and Cheyenne Jackson."
MEDIA: CBS This Morning celebrates hitting the 1000 show mark. "We made a promise…and we've delivered on it," said the show's executive producer, Chris Licht this week. "You're only as good as your word…and we've stayed good to our word."
LGBT RIGHTS: There's no evidence in Clinton White House documents for Clintons' story on DOMA: "Talking to people about the Defense of Marriage Act today — in a political climate that is much more supportive of LGBT rights — is very different than examining what those people actually wrote and discussed in 1996."
TECH: StreamCon is about to invade NY: "Not unlike the Anaheim-based VidCon (no affiliation), Stream Con aims to bring together fans, creators and industry leaders to celebrate and discuss the rapidly evolving digital video landscape. Though Vidcon seems to have gotten a handle on the teens who used to stampede for a selfie with their favorite YouTuber in California, there's no telling how the crowds will behave here.In either case, you can bet they'll be there in force."
HALLOWEEN: Designer babies:
Halloween 2: Oh Hell No.
https://www.youtube.com/watch?v=YwaWObP0yX0
If you like the news feed or any of our other posts, please share them with friends on social media. It's a great way of supporting our work as an independent site and curator of news and information, and it helps us out a lot!