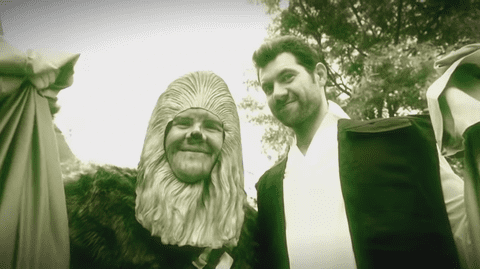 Billy Eichner, aka Billy on the Street, joined forces with late night funnyman James Corden to create a Halloween-themed parody of Adele's new hit "Hello."
The hopelessly bromantic video shows Corden dressed as Chewbacca preparing to go trick-or-treating when he notices something is missing: his wingman, Han Solo. He decides to call his former Han, Billy, to tell him he misses the times they shared together.
Later in the show, Corden also took to discussing whether passing gas in front of your significant other is a sign of true love. Billy and guests Kate Hudson and Ruth Wilson shared their thoughts.
Watch both clips, below:
https://www.youtube.com/watch?v=JMHatZwOy-M