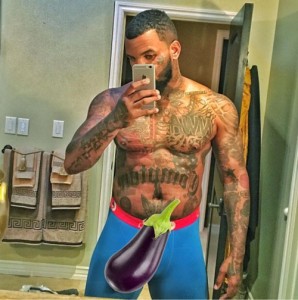 INSTAGRAM: Rapper The Game created a lot of thirst online today with an post-#EggplantFriday post.
MIDDLE EAST: President Obama to send special operations to help fight ISIS in Syria: "While the deployment was small in scale, it was large in import for a president who until now had refused to send American ground troops for any sustained operations into a country devastated by more than four years of civil war. But with the fight against the Islamic State stalled, Mr. Obama concluded that a change was needed."
ANCIENT ALIENS: NASA photos show mysterious ancient earthworks in Kazakhstan: "Satellite pictures of a remote and treeless northern steppe reveal colossal earthworks — geometric figures of squares, crosses, lines and rings the size of several football fields, recognizable only from the air and the oldest estimated at 8,000 years old. The largest, near a Neolithic settlement, is a giant square of 101 raised mounds, its opposite corners connected by a diagonal cross, covering more terrain than the Great Pyramid of Cheops. Another is a kind of three-limbed swastika, its arms ending in zigzags bent counterclockwise."
DINOSAURS: Rare dinosaur fossils airlifted out of national park in New Mexico: This was something that had never been seen before — the full skeletal remains of a baby Pentaceratops, a plant-eating dinosaur with large horns that once roamed what is now North America tens of millions of years ago.
https://twitter.com/avianneflu/status/660171579012157441
MOVIES: Sally Field is a hipster going after Max Greenfield in Hello, My Name Is Doris.
SQUAD GOALS: Ed Sheeran says he gets to hang out with Taylor Swift's girl squad: "Of course. It's not a vaginas-only club."
GRAND OLD PARTY: Republican presidential candidates to hold summit on how to alter the party's debate process. Oh, and they didn't invite the RNC: "On Thursday, many of the campaigns told POLITICO that the RNC, which has taken a greater role in the 2016 debate process than in previous election cycles, had failed to take their concerns into account."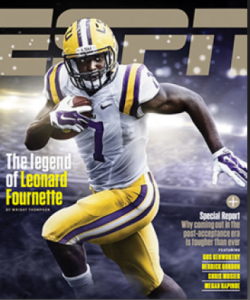 SPORTS: ESPN The Magazine's "Being Out" issue looks at the state of LGBT athletes in sports.
DEBATES: RNC cancels NBC debate over disastrous CNBC debate. RNC Chair Reince Preibus: "Questions were inaccurate or downright offensive. The first question directed to one of our candidates asked if he was running a comic book version of a presidential campaign, hardly in the spirit of how the debate was billed."
MEN: Matt Bomer proves that guys will make passes at guys who wear glasses.
INTERNATIONAL: Greek government commits to laws promoting LGBTI equality at the ILGA-Europe Annual Conference in Athens: "'There was a palpable sense of urgency in the room today. With the backing of all major political parties, the Greek authorities have a mandate and responsibility to improve the legal and policy situation for LGBTI people in the country. We trust that the Greek government will prioritise the promises it has made at our Conference,' commented ILGA-Europe Co-Chair, Paulo Corte Real."