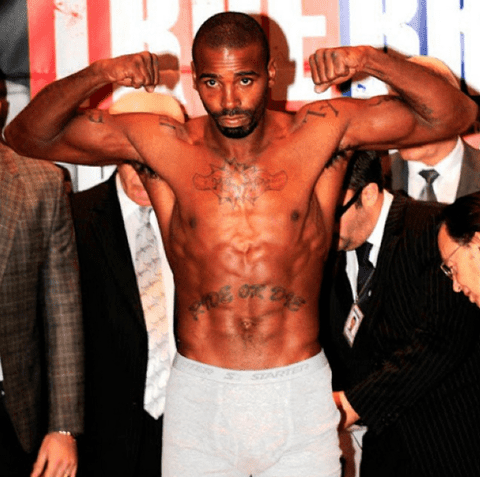 A boxer from Philadelphia who appeared in a gay adult film says he was drugged and violated by the adult film company who produced the video.
Yusaf Mack, a father of 10, says he was under financial duress when an adult film company reached out to him on Facebook to make him an offer to perform in one of their videos. Mack says he agreed to perform in the video. But Mack claims he was under the assumption it was to be a heterosexual adult film. The actual video Mack took part in, either knowingly or not, is reported to be a "graphic" threesome between Mack and two other men.
Sometime in June – he can't recall exactly when – Mack boarded a train to New York City and made his way to an address in the Bronx. Once inside the apartment where the filming was to take place, he noticed a number of naked women walking around.
"I think, 'It's about to go down.' I needed a drink or something," Mack told me over the phone. "They gave me a pill and a shot of vodka. I took the pill down with the vodka."
The next thing he can recall is being on a train at 30th Street Station and someone telling him to wake up.
"I don't remember getting on the train," he told me.
But Mack did later notice that he had $4,500 tucked inside his pocket.
Mack says that he didn't think of the incident until he was pulled asided by friends who told him about the video. He insisted, "That ain't me. I don't remember that." His friends ultimately convinced him that it was him in the video, though he has never actually seen it. The production company in question, DogpoundUSA.com, did not reply to Philly.com's emails or Tweets.
Philly.com speculated that Mack could have been given GHB or "G" which lowers inhibitions and can cause memory loss. Mack seems to think the pill he was given was some sort of drug akin to ecstasy, causing his memory to black out, as BoxingScene.com notes.
Throughout the 'controversy', Mack has stated that he is not attracted to men: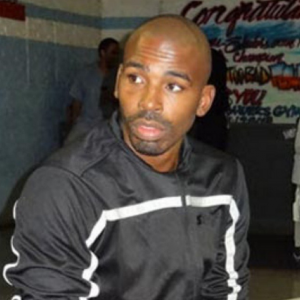 "All my real friends who really know me, know I like females," Mack added. "I'm still me. You've got to realize that the ones that are not really talking to me are the ones that probably have skeletons in their closets. My whole life, I've been what they call a whoremonger. I love females."
Boxing manager Echo Hawk advised that Mack use the publicity surrounding the video to seize the spotlight:
"I think he should take advantage of the situation at hand . . . love him or hate him, people are gonna pay to see him so he will get the last laugh," she wrote on Facebook. "I am a Yusaf Mack fan and I will continue to support his career! We all fall as humans, and sometimes as professionals – I'd hope for the same mercy should I ever fall from what the world sees as 'grace.' "
Mack says he is planning a lawsuit against DogpoundUSA.com, but he has been unable to locate the individual who initially hired him.