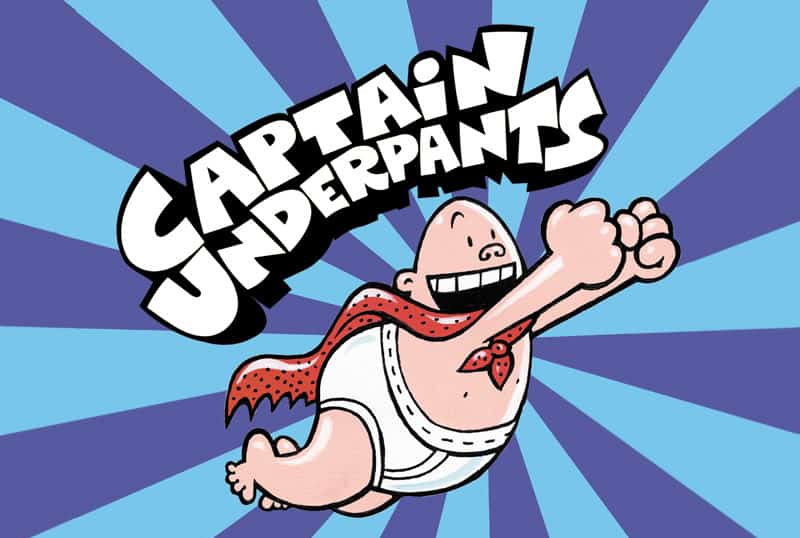 In a blatant example of anti-LGBT censorship, a Michigan elementary school has banned the latest installment of the popular children's book series "Captain Underpants" from an upcoming fair because it includes a gay character.
Barry Martin, superintendent of the Monroe School District, says the Parent-Teacher Organization opted to remove the book from the Arborwood Elementary book fair based on a warning from Scholastic Books. However, a panel of experts at Scholastic Books that reviewed the book deemed it appropriate for events like the Arborwood Elementary book fair.
In "Captain Underpants and the Sensational Saga of Sir Stinks-a-lot," the 12th installment in the series from author Dav Pilkey, the main character Harold travels 20 years ahead in time to meet his adult self and discovers he's married to a man. Although it's a relatively minor plotline in the story, it was enough to get the attention of the PTO.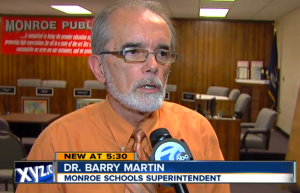 From WXYZ-TV in Detroit:
"Scholastic notified us and the school that there was a book that may be a little controversial," said Dr. Barry Martin, superintendent of Monroe Public Schools.
"The school decided we'll make it available online," said Martin. "But, we won't make it available in the actual book fair itself."
Martin says the PTO opted to pull "Captain Underpants" because kids, from kindergarten up, shop at the book fair alone and without parental supervision. But not all parents support the decision, according to WDIV-TV:
"If you're in this world, they should know about that regardless. I mean, (parents) should have that conversation before it's brought up," said Kimberly Rose, a parent who opposes the decision to ban this book from the fair.
In a statement about the book when it was published in September, author Pilkey said:
"When it comes to books, we may not all agree on what makes for a good read, but I hope we can agree that letting children choose their own books is crucial to helping them learn to love reading."
A review on Amazon.com says the book also refers to GOPs as "grumpy old people."
But according to the American Library Association, the PTO's decision could amount to illegal censorship:
"Librarians and governing bodies should maintain that parents—and only parents—have the right and the responsibility to restrict the access of their children—and only their children—to library resources." Censorship by librarians of constitutionally protected speech, whether for protection or for any other reason, violates the First Amendment.
 The ACLU has more on why anti-LGBT censorship is so problematic:
For gay people and their families this type of censorship is not just an abstract philosophical concern. The fact of the matter is that children with same-sex parents attend schools across the country, and blocking websites or removing books from the shelves won't change that. It only serves to stigmatize these students and their families as something dirty or shameful. Libraries should reflect the diversity of all kinds of ideas — and all kinds of families.
Watch a news report on the controversy below.