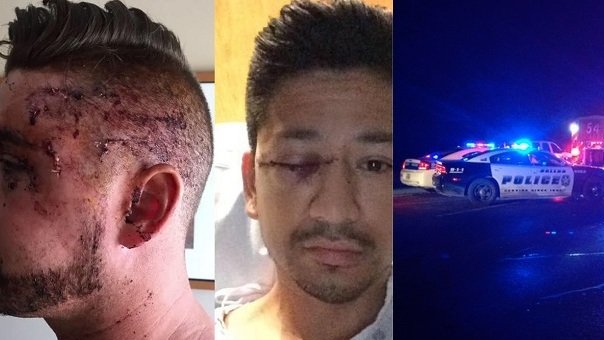 Dallas officials plan to increase police patrols and add street lighting in response to a series of violent attacks in the city's gay entertainment district.
There have been at least eight attacks in the area since Sept. 1 in which victims were assaulted or robbed, according to a report in The Dallas Morning News.
Only one of the incidents has been classified as a hate crime, but the perpetrators appear to be targeting patrons walking alone late at night near the Cedar Springs strip, where most of the city's gay bars are located. From CBSDFW.com:
"No matter what are they're living in, nobody should be afraid to walk," said Michael Dominguez, who was attacked on October 2.
Dominguez said that he was walking home just after 1:00 a.m. near Cedar Springs Road and Throckmorton Street when he was hit in the face and stabbed several times. The attack left him with a broken eye socket, a cracked skull and several stab wounds. ….
"Nothing was stolen from, period, and I was left for dead. I don't know what you call that other than a hate crime," said Dominguez.
Police say they're unsure if the attacks are connected, although there are similarities in the cases. About 50 people attended a meeting Wednesday night to discuss the recent string of violence targeting the gay community.
More than 1,000 people have signed a petition calling for more lights and security cameras in the area, and a march is planned for Nov. 1.
In addition to increasing patrols, police are urging people not to walk alone late at night, particularly on the area's dark side streets. They're also asking bars to ensure patrons aren't overserved.
The meeting came ahead of this weekend's Halloween block party, which draws tens of thousands of people to the gayborhood. From the Morning News:
"These incidents have been really horrific.These are the type of incidents that no community should stand for," Dallas Deputy Police Chief Catrina Shead said. …
"I want you all to spread the word that this is a safe community and no one should be afraid to come out and enjoy the festivities this weekend," she said. "We will be here, the presence will be high … so please don't hesitate to come out."
Watch TV news reports on the attacks below.