> U.S. to now require registration of drones: "The government has been concerned about the rise in close calls between unmanned drones and aircraft flying into and out of some of the nation's biggest airports. The plan is expected to be announced Monday."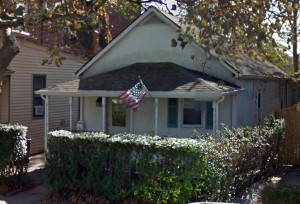 > Long Branch, NJ home where Bruce Springsteen wrote Born to Run is for sale.
> Genetic analysis reveals man transmitted the Ebola virus through unprotected sex.
> A cancer drug is showing great promise in the treatment of Parkinson's Disease and dementia: "After 25 years in Parkinson's disease research, this is the most excited I've ever been."
> It can't be any worse than being gay in Syria today.
> GOP presidential candidate John Kasich has raised $4.4 million: "Kasich rose in some preference polls over the summer, particularly in the early voting state of New Hampshire. His fundraising report covers July through Sept. 30. So far Ben Carson, a political newcomer, leads in summertime fundraising with a $20 million haul. On the other end of the spectrum, Kentucky Sen. Rand Paul raised $2.5 million in that time."
> 6'5″ Baby Daddy star Derek Theler talks to Attitude:  "Having my shirt off so regularly means I make sure that I stay in my best shape. I am always ready for it. I always have to try to look my best and my size does make me stand out a little bit. I think it has helped get some opportunities but it does take a hell of a lot of work to do this job. When I first arrived in L.A. I put a lot of money and time in to acting classes; it's a give and take with my size. It's hard to get in the door and have a conversation when you are the size of the door. But I am thankful I'm in the position that I am in, and I use it to my advantage."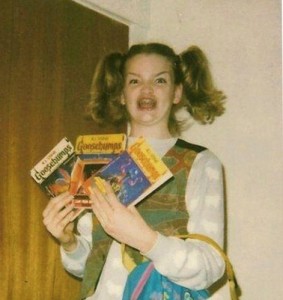 > The true story of the 'Ermahgerd' girl is a must-read.
> "Gay-friendly" bar to open in Fort Collins, Colorado: "The idea, the tagline is an alternative bar for the alternative crowd," co-owner Leanna Valadez said Tuesday. "That implies kind of gender neutral, however you identify, whether you're gay, whether you're straight, whether you're trans, whether you're queer, it's for everybody."
> Court upholds reprimand for airman who opposed gay wedding at West Point: "U.S. District Judge Amit Mehta, an Obama appointee, dismissed in a 35-page decision Wednesday a challenge filed by Layne Wilson, a Mormon who in 2012 used his military email account to object to an official at West Point about a same-sex wedding taking place at the academy's chapel."
> What happens to people who die alone. A sobering NYT investigation.
> Cable access TV host Robin Byrd attacked by raccoon on Fire Island: "'I stomped on the deck and I heard a growling, like, 'Grrr,'' Byrd, 58, recalled. 'I thought it was a cat.' But when she bravely shoved her hand behind a planter, what was actually a raccoon sunk its feral fangs into Byrd's hand."