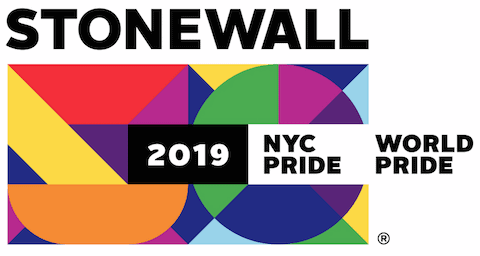 NYC Pride, the producers behind NYC's staple LGBT Pride events, announced today that New York City will host WorldPride 2019 to mark the 50th anniversary of the Stonewall Riots in an epic pride celebration.
NYC Pride's bid to host the event was accepted over the weekend during the annual General Meeting of InterPride, the international organization of LGBT Pride organizers, in Las Vegas, Nevada. Dan Schneider, the NYC Pride's Stonewall 50 Director, expressed delight when NYC Pride's bid was accepted:
"The Stonewall Uprising is considered the most significant event that ignited the modern LGBT rights movement, so it makes perfect sense to bring WorldPride to the birthplace of Pride in 2019. We are so grateful that our fellow Pride organizers from across the globe have chosen New York City for this momentous occasion."
The event in New York City also marks the first time that WorldPride has ever been held in the U.S. The theme of Stonewall's 50th/WorldPride 2019 is "Millions of Moments of Pride," featuring an expanded two-month series of events and programs along with NYC Pride's historic march, rally and PrideFest.
You can watch NYC Pride's bid video that snagged them one of the biggest pride events of our lifetime, below: