> Jem And The Holograms had the third worst box office open in history.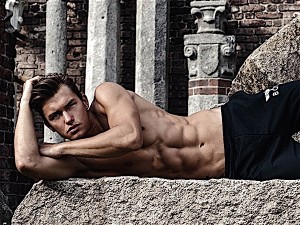 > Male Model Monday: Lucas Garcez.
> Beyoncé slays as Storm from the X-Men.
> He's back: Ricky Gervais to host the 2016 Golden Globes.
> Jeb Bush's campaign continues to freefall.
> More details on the Gilmore Girls Netflix revival. 
> At least 240 dead after 7.5 earthquake rocks Afghanistan, Pakistan. 
> Meet the anti-gay donor bankrolling the fight against LGBT rights in Houston. 
> Archaeological treasure trove discovered in Pylos, Greece: "Archaeologists digging at Pylos, an ancient city on the southwest coast of Greece, have discovered the rich grave of a warrior who was buried at the dawn of European civilization. He lies with a yardlong bronze sword and a remarkable collection of gold rings, precious jewels and beautifully carved seals. Archaeologists expressed astonishment at the richness of the find and its potential for shedding light on the emergence of the Mycenaean civilization, the lost world of Agamemnon, Nestor, Odysseus and other heroes described in the epics of Homer.
A warrior's grave, rich with treasure, just underfoot but untouched for 35 centuries https://t.co/9oP2TaUR0e pic.twitter.com/XxgY742FPU

— The New York Times (@nytimes) October 26, 2015
> FDA approves pain detector that can actually measure what your pain level is on a scale of 1 to 10.
> Twitter to supply CBS with real-time data during its Democratic presidential debate on November 14.
> Ole Miss will no longer fly the Mississippi state flag because it contains the confederate flag within it.
> Taiwan's Social Democratic Party (SDP) puts pressure on other parties to state where they stand on marriage equality: "Be brave enough to tell the public what you really think in your heart and whether you support marriage equality. Only then will people have a clear basis for casting their ballots."
> Sign marking Andy Warhol's former house as "The Warhol" removed by new owners.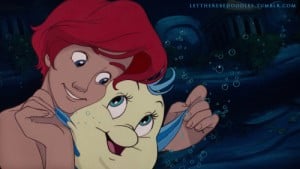 > What if Disney characters were gender-bent?
> Martin O'Malley blasts Hillary Clinton for shifting her views like a weathervane in the wind: "Hillary Clinton has changed her position on virtually every defining issue in this race — except for one, and that's to protect the big banks on Wall Street and go about with business as usual. I don't think that's what the people of our country are looking for."
> Poland gives right-wing anti-LGBT party a majority in Sunday's national election.
> The World Health Organization (WHO) says processed and red meat can cause cancer. Vegetarians act smug on Twitter in response.
> BUT, an even more alarming report found human DNA in 2/3 of all vegetarian hot dogs…for an unknown reason. Human DNA was only found in 2% of regular hot dogs.
> Owner of bar in Melbourne, Australia apologizes after posting sign that reads, "No poofter drinks."
https://instagram.com/p/KARuAqhUXp/