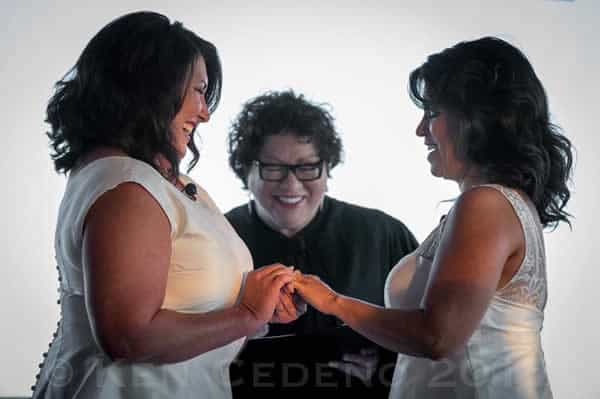 Supreme Court Justice Sonia Sotomayor presided over a same-sex wedding on Saturday, becoming the third justice from the nation's highest court to do so. Justice Sotomayor was part of the 5-4 majority in two landmark Supreme Court cases on marriage equality, United States v. Windsor and Obergefell v. Hodges.
"Sotomayor performed the wedding of Ingrid Duran and Catherine Pino, who are founders of D&P Creative Strategies. The organization seeks to increase the role of corporate, legislative and philanthropic efforts in addressing concerns of Latinos, women and LGBT people.
According to one source familiar with the event, the wedding took place in D.C. at Potomac View Terrace. U.S. Treasurer Rosa Gumataotao Rios, Rep. Xavier Beccera (D-Calif.), Rep. Lucille Roybal-Allard (D-Calif.), Rep. Grace Napolitano (D-Calif.) and Rep. Ruben Gallego (D-Ariz.) were present for the ceremony, the source said."
Congratulations to the happy couple!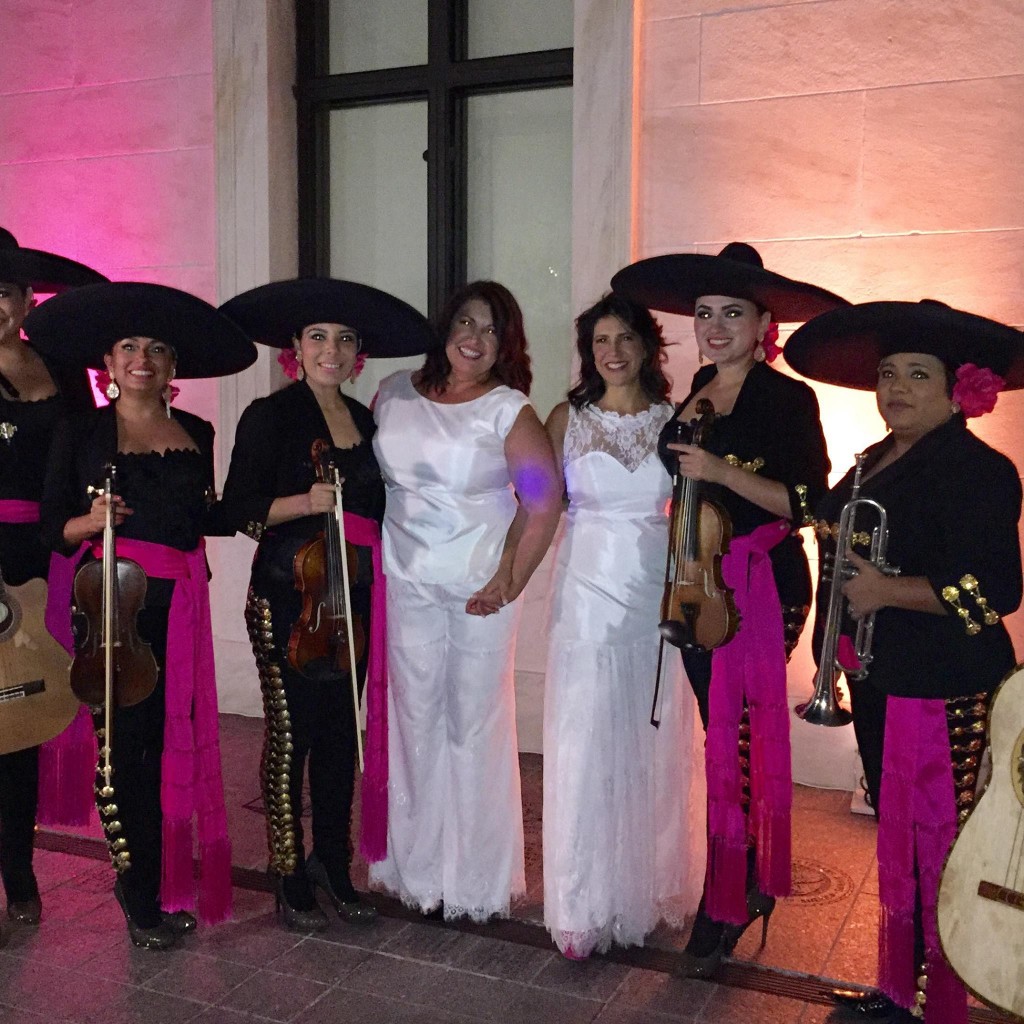 [Top photo via Catherine Pino; bottom photo via Facebook]