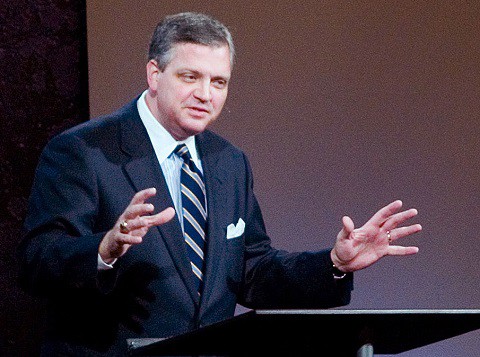 A Baptist conference in Kentucky has announced that although it still wants to "cure" gay people, it no longer supports ex-gay reparative therapy.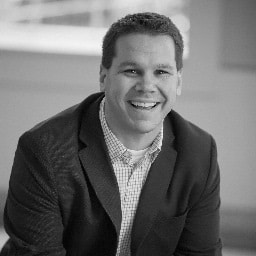 The comments were made Monday by Dr. R. Albert Mohler Jr. (above), president of the Southern Baptist Theological Seminary in Louisville, Kentucky, and Dr. Heath Lambert (right), executive director of the Association of Certified Biblical Counselors (ACBC), NCRM reports.
The statement came following protests at "Transgender Confusion and Transformational Christianity," a pre-conference to the Association of Christian Bible Counselors' annual conference ("Homosexuality: Compassion, Care, and Counsel for Struggling People") in Lexington which takes closes tomorrow.
Mohler's confusing statement initially claimed that he does not support conversion therapy although he later calls on "everyone…to be converted to new life in Christ."
Lambert added:
"As an organization [ACBC] are adamantly opposed to reparative therapy and we reject that homosexuals must become heterosexuals. We reject that because we are Christians. The Christian message as revealed in the Bible is that transgender and homosexual lifestyles are sinful. The Bible teaches that God forgives sins and provides power to live a life that honors God for all persons who repent of their sin and trust in the life, death, and resurrection of Jesus Christ. Repentant faith in Jesus Christ that leads to holiness is the goal for all people, not just homosexual and transgender persons.
"We are using this conference to demonstrate how counseling that is uniquely biblical can lead to repentance, holiness, and joy for all who leave their life of sin to follow Jesus Christ."
Chris Hartman, spokesperson for the Fairness Campaign, said of the statement:
"This is a recurring theme, unfortunately, of LGBT folks persistently being targeted – fixated upon – and attempted to persuade to change the nature of who they are.
"And we know that this is a dangerous – and frankly a deadly – course of therapy for folks."
Watch a clip of the pre-conference in which we hear how attendees are driven to help transgender people because of their love for Jesus.
https://youtu.be/eIE-aplCCG8?t=35m13s