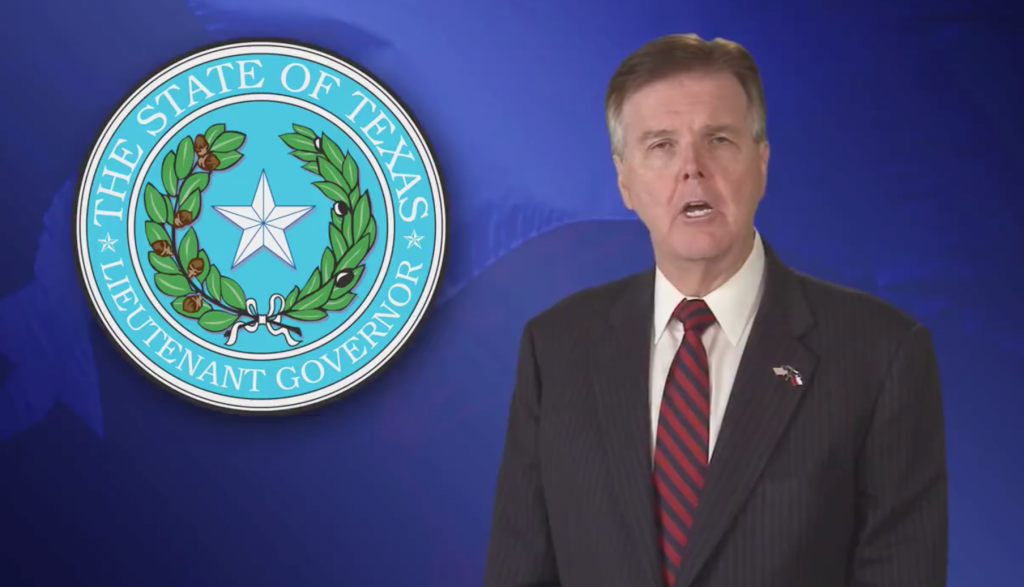 Anti-LGBT Texas Lt. Gov. Dan Patrick posted a video on Facebook Monday alleging Houston's Equal Rights Ordinance is designed to allow men in women's restrooms.
Patrick's video, in which he appears next to the lieutenant governor's seal, is the latest in a series of Internet, TV and radio ads from HERO opponents promoting the widely debunked transgender bathroom myth. Early voting on Houston's Proposition 1, which would prohibit discrimination based on sexual orientation, gender identity and 13 other characteristics, began Monday:
"The City of Houston's Prop 1 is not about equality," Patrick says in the video. "That's already the law. It's about allowing men in women's locker rooms and bathrooms. Whether your'e a grandmother, mother, daughter, granddaughter, sister or wife, or have one, no one should have to share a public restroom or locker room with a man. I haven't found anyone who thinks they should. Men in women's bathrooms defies common sense and common decency. Men, stay out of women's restrooms and locker rooms. Vote No on Houston's Prop 1."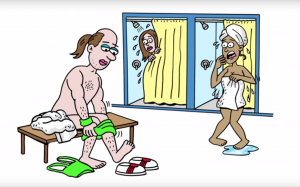 Earlier Monday, the anti-LGBT hate group Texas Values Action posted an animated, cartoon-style ad (right) depicting a hypothetical Houston gym owner who fears opening female locker rooms to transgender women.
"It is critical for the future of Texas, and for our nation, that we defeat Houston Mayor Parker's Proposition 1 Bathroom Ordinance," Texas Values Action President Jonathan Saenz wrote in an email accompanying the ad. "Houston's Proposition 1 would allow biological men to enter women's bathrooms, showers, and locker rooms and then would criminalize local business owners and organizations who simply insist that people use the bathrooms that correlate to their biological gender."
Despite a barrage of transphobic attacks against the ordinance, three consecutive polls have shown that more of the city's voters support HERO than oppose it. And a group of 44 major business leaders took out a full-page ad in The Houston Chronicle last week endorsing the law.
Watch the videos from Patrick and Texas Values Action below.
Vote NO on Houston Prop 1The City of Houston's Prop 1 would allow men into women's locker rooms and bathrooms. This defies common decency! I urge you to vote NO on Houston Prop 1.

Posted by Dan Patrick on Monday, October 19, 2015