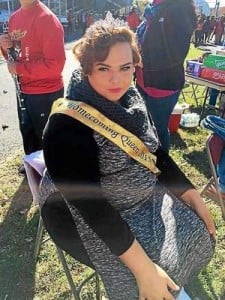 A teacher at Trenton High School in New Jersey has been accused of rigging the vote for homecoming queen and ensuring that a transgender teen won the race.
However, according to one anonymous source who works at the school, the vote was rigged by students as part of a "practical joke" on the trans teen. Still, others say the as-yet unnamed teacher in charge of supervising the election was out to "make history" by throwing the election the teen's way.
"We are not bashing the [transgender teen]; how [she] chooses to live [her] life is not our issue," Marie "Murf" Antionette [a parent of a student at the school] said. "But the teen is registered at the school as a male. So why was the teacher allowed to let this person compete with other females?" […]
Outraged parents said the school should have never allowed the transgender teen to be crowned queen because "it's unfair to young females." One parent said that while she's accepting of all people regardless of what gender they identify with, allowing a transgender teen to be crowned queen sends a message to young girls that "they're not good enough." Another parent said there should have been a separate homecoming category for the lesbian, gay, bisexual and transgender (LGBT) community. Parents also expressed concern about how the event would affect young students who are not properly educated about sexuality.
"No one at the school dislikes the [transgender teen], but this teacher had an ulterior motive," Antionette, whose 9th-grade child attends TCHS, said. "Students who were actually involved in the homecoming process said the teacher said she didn't care if she lost her job, and that she wanted to make history. The teacher did not get permission from any administrator to do this."
The newly elected homecoming king reportedly "refused" to walk with the homecoming queen.
One parent seemed more concerned for the transgender teen than the alleged election scandal, worrying that, if the vote was rigged as a joke, "it could be considered a hate crime":
"If the student body fairly voted and decided that this is the new direction they're heading, I'm good with that," city activist Darren "Freedom" Green said. "The student body should have their voice, and the community should respect their voice. But if someone tainted the voting process, then we should have a problem with that. We should now use this situation as an opportunity to educate others. Respect should be like love: unconditional even in disagreements."