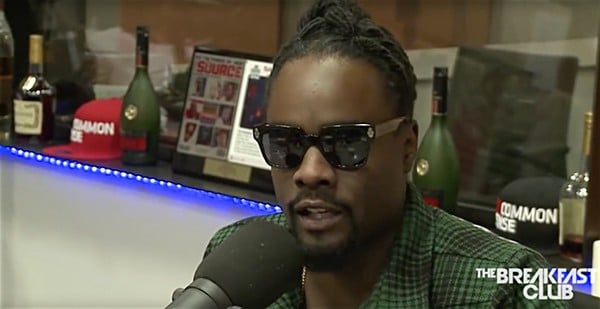 Statements made by rapper Wale in an interview with The Breakfast Club Power 105.1 this week are making headlines. The DC-based rapper suggested that even though Frank Ocean is a "dope" artist, it's because he's gay that he won Grammys and similar awards from the music industry.
"If a dude was gay, man, he'd get a Grammy. They're going to make fun of them, they're gonna throw their Twitter jokes…but in the next three years there's probably gonna be a dude who's not even gay that's just like 'Man, this is my last resort' …But nah, I would sign a gay rapper if he was dope. 'Go ahead man, go do that thing, go do them Versace fashion shows.'
"But the point I'm trying to make is it's definitely – and people are probably going to go bad on me for saying this – but it's an advantage to be gay in this country right now. That's just the fact of the matter. Frank Ocean is very dope. Very very dope artist. He got pushed to the moon when he dropped his album though. He got the Grammy and everything. There's about 30 artists in the country that sold about how much he did or more – they didn't get any of that."
The remarks are similar to those made recently by Kanye West, who suggested that he was discriminated against in the fashion industry for not being gay.
Watch Wale's full interview: