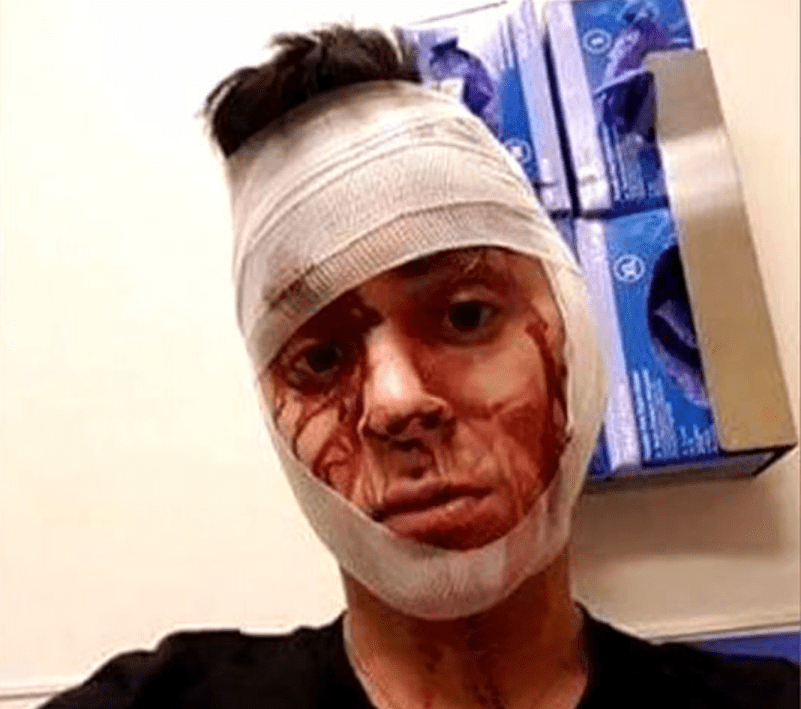 Dallas police have launched a task force and begun "lock-down" patrols in the city's Oak Lawn gayborhood following a series of at least 12 violent attacks over the last few months.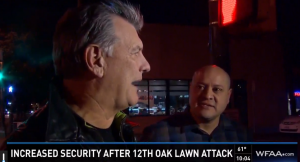 Mayor Mike Rawlings (right) walked the gayborhood Friday night to try to quell fears, but LGBT advocates plan a protest Sunday outside police headquarters over what they say is a failure by law enforcement to adequately address the problem.
Bartender Geoffrey Hubbard (above) became at least the 12th victim late Thursday when assailants struck him in the head with an unknown object while he was walking to a friend's house, before attempting to rob him. Hubbard crawled under a vehicle to escape and reportedly sustained a fractured skull, but was released from the hospital Friday.
"I'm not saying avoid the streets and lock your doors, but don't travel alone," Hubbard told WFAA-TV.
NBCDFW.com reports that police officials held a two-hour meeting about the Oak Lawn crime wave on Friday, where they decided to implement the "lock-down" patrols:
A group of "roughly a half dozen" uniformed officers were assigned to the Cedar Springs/Oak Lawn area instead of patrolling a larger beat.
Lock-down patrols are rarely used, except in special circumstances, because officers are very limited in the calls they're supposed to respond to. These lock-down patrols are used in short bursts.
Police have launched a task force, and CrimeStoppers has increased its reward for information about suspects in the attacks to $10,000, thanks to contributions from the North Texas GLBT Chamber of Commerce and the developer of two predominantly LGBT communities in Oak Lawn. 
Despite repeated promises of increased patrols, one clubgoer told The Dallas Morning News that Friday night was the first time he'd seen police in the area.
LGBT advocates will rally outside police headquarters on Sunday night. From the Facebook page for "Oak Lawn to DPD: We Demand Action Now":
"Survivors have been beaten with bats, stabbed with box cutters, pistol whipped and pummelled with fists. In several of these attacks, homophobic language has been used by the assailants.
"For weeks DPD has promised an increased pressence in the neighborhood. When pushed on the fact that such an increase has been spotty and largely invisible, DPD has pointed to officer shortages and has now even suggested that the protection provided by our tax dollars is not enough and that we should pay for expanded patrols by off duty officers. …
"We say no more!"
Watch reports from WFAA and NBCDFW.com below.