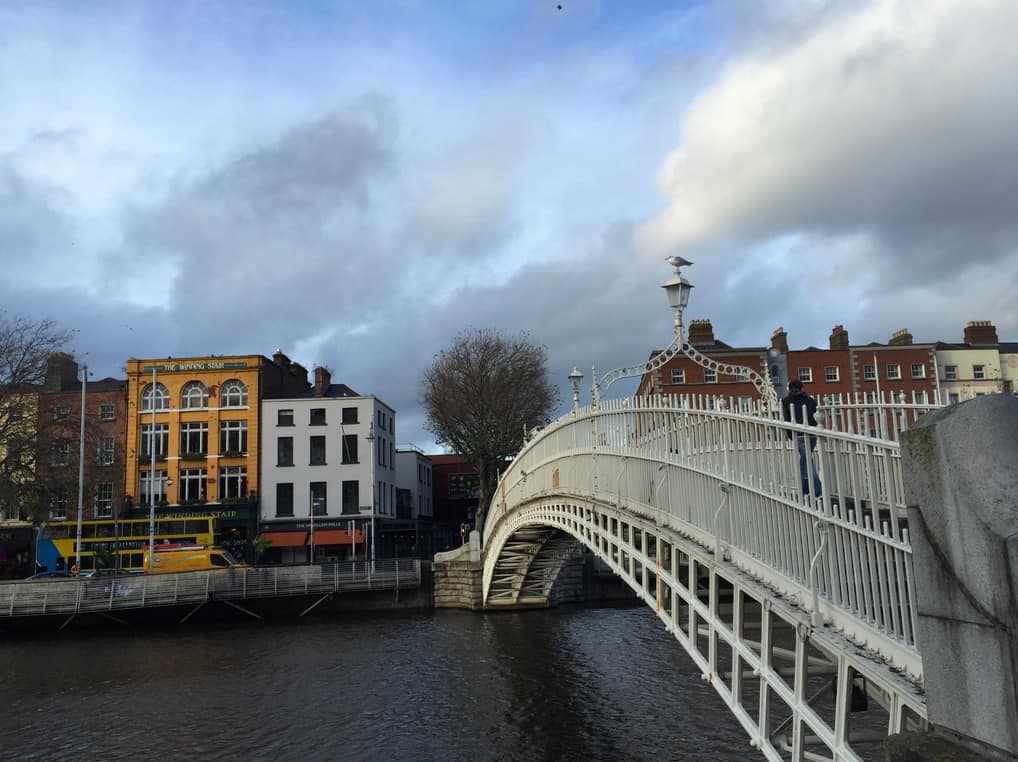 Ireland is known for an exuberantly warm welcome to all visitors whether LGBT, straight or anything in between. It's also highly regarded for its cozy accommodations, beautiful countryside, music, mild year-long weather and even proximity to North  America and Europe. But during a recent visit, we discovered many more reasons to love Ireland and plan a visit now.
Here are five we recently discovered including the news of the week (marriage equality!).
1. Same-sex marriage passed in a May referendum. Overwhelmingly. The week began in a spectacular fashion in Ireland with the very first marriages taking place across Eire on Tuesday. This would have been more than enough reason for a visit to the Emerald Isle by the editor in chief of ManAboutWorld but here are a few more to whet your appetite.
2. The Merrion Hotel. This fab 142-bedroom hotel located in a restored row of Georgian townhouses typifies great Irish hospitality combining friendliness and service that seems to anticipate your needs. A small gym, big pool and scrumptious breakfast are just a handful of reasons to put this on your must-go list. It's consistently ranked in the top 1 to 10 of all the most important lists of stellar lodgings.
3. The cuisine. If you haven't been to Ireland you may have no idea that their breakfasts are copious and delicious. That they have always practiced local sourcing and farm-to-table dining. And that the bread is delicious. Try modern Irish cuisine at Fallon and Byrne in Dublin, with a contemporary light-drenched organic restaurant on the second floor and a food hall on the ground level where you can pick up some local goodies to take home.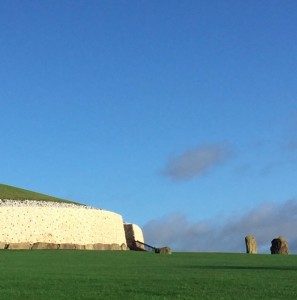 4. Newgrange Irish Passage Tomb. A lost, largely unknown civilization constructed the largest human-made structure on theplanet, a Stone Age passage tomb, over 5,000 years ago — stunning architectural feat that is still standing largely intact, does not leak in the interior and was built 500 years before the oldest pyramid at Giza in Egypt.
5. Ashford Castle. With a drawbridge, crenelated towers, suits of armor and a moat for heaven's sake, Ashford Castle delivers a"Ye olde world" experience, delighting all especially American visitors who can't get enough of that stuff.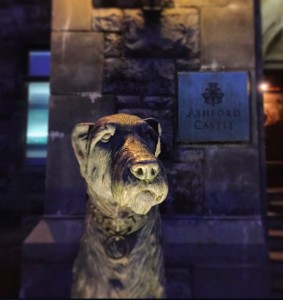 The hotel is fully renovated and boasts modern amenities including wifi and small gym and nice pool and sauna/spa area. Dining options include the casual restaurants is called "The Dungeon" (though jokes about chaps seemed to fall on deaf ears there) and the very swanky George V.  Activities on the 400-acre very "Hogsworth" property include falconry, ziplining, cycling and archery.
Famous LGBT writers and artists. A quirky, ancient still living language. Whiskey distilleries … We could go on and on. And we will! But you'll have to download ManAboutWorld to get the full article, scheduled for our April 2016. Start planning your Ireland adventure now.
Ed traveled on this trip with Brendan Vacations. This weekly travel column is brought to you by ManAboutWorld, an immersive digital gay travel magazine for iOS and Android devices from Ed Salvato, Billy Kolber, Kenny Porpora, and nearly 75 Global Correspondents. For more recommendations from ManAboutWorld's global gay experts, download our App. There are FREE guides and a 10-issue-per-year subscription-based magazine.
Images by Ed Salvato: Top: Ha'Penny Bridge, Dublin, Ireland; Middle left: Newgrange; Middle right: Ashford Castle; Below Coastal Galway.