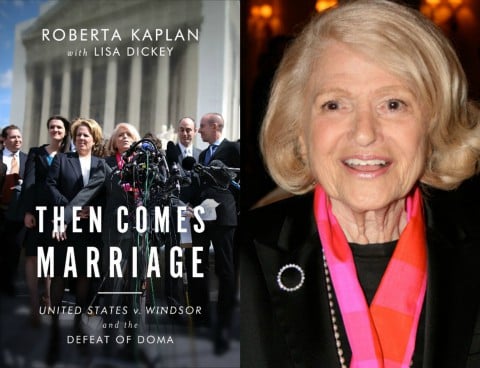 For our next TowleREAD selection, we're thrilled to be featuring Roberta Kaplan's book, Then Comes Marriage: United States v. Windsor and the Defeat of DOMA. Kaplan (below right) was the key litigator who argued successfully against the federal Defense of Marriage Act (DOMA) before the Supreme Court in 2013. The Court's ruling in Windsor would reverberate nationwide, resulting in same-sex marriage bans being struck down at a record rate.
Then Comes Marriage provides a page-turning re-telling of all the ins and outs of Windsor, breaking down every step of the process in easily digestible accounts.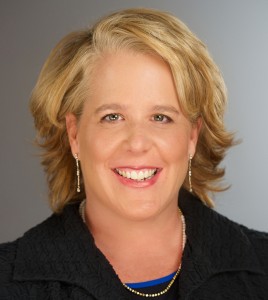 In a Towleroad exclusive, plaintiff Edie Windsor (above right) reads her foreword to Kaplan's book, explaining how she decided to let Kaplan represent her case, how the two grew to become as close as family, and what she hopes people will take away from the book.
Writes Windsor,
"The truth is, I love this book. It's a wonderful explanation of what happened every step of the way, including every decision we made, every roadblock we faced, and every joke we laughed at…I hope that our case, our story, and this book will help to serve as a strategic roadmap of how to litigate and win an LGBT civil rights case going forward, a strategy that other advocates, activists, and clients will follow in the years ahead."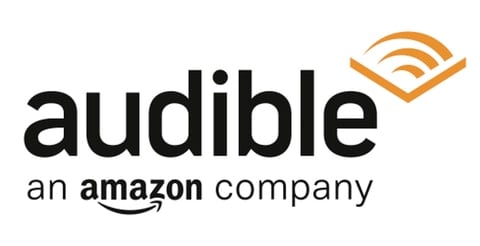 What's remarkable about Kaplan's book beyond the legal fight to overturn DOMA that she braved alongside Windsor, is Kaplan's personal journey to self-acceptance that led her to Windsor's now-deceased wife Thea Spyer long before she would ever meet Edie. Kaplan recounts,
"…18 years before I ever laid eyes on Edie, I saw Edie's spouse, Thea Spyer, who was a clinical psychologist, twice as a patient in order to help me come to terms with being gay. During those two sessions (which took place in Edie's living room since Thea was already a quadripalegic), I remember Thea talking about Edie. While I understand it's pretty unusual for a therapist to talk about her own personal life with a patient, looking back on it now, I think Thea assumed that the only way that she could possibly convince me that I too could have the kind of life I wanted was for her to tell me about her own relationship with a woman named Edie Windsor."
A true instance of kismet if ever there were one.
As part of its sponsorship of TowleREAD, Audible is offering a free download of Roberta Kaplan's Then Comes Marriage at Audible.com with a 30-day trial membership for Towleroad readers.
Listen to Edie read her forward from Roberta Kaplan's Then Comes Marriage, below:
[soundcloud url="https://api.soundcloud.com/tracks/234970674?secret_token=s-sGhDL" params="auto_play=false&hide_related=false&show_comments=true&show_user=true&show_reposts=false&visual=true" width="100%" height="450″ iframe="true" /]
Sponsored by Audible.