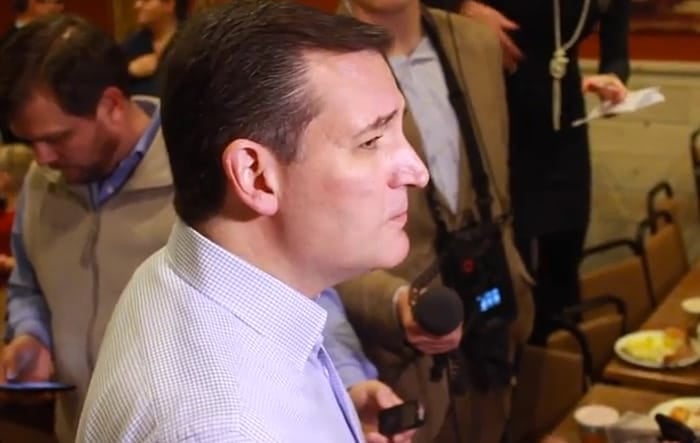 Reporters at a Newton, Iowa campaign stop on Sunday asked Ted Cruz about the fatal shooting at a Planned Parenthood clinic on Friday. Cruz suggested that right-wing rhetoric was not to blame, calling the killer a "transgendered leftist activist".
Speaking to reporters after a stop here Sunday afternoon, Cruz rejected a potential connection between anti-abortion activism and the shooting, instead taking issue with "some vicious rhetoric on the left blaming those who are pro-life." The shooting, which happened Friday in Colorado Springs, left a police officer and two civilians dead, and a suspect, Robert Dear, has been taken into custody.
"The media promptly wants to blame him on the pro-life movement when at this point there's very little evidence to indicate that," Cruz said.
When a reporter reminded Cruz it has been reported Dear made a comment about "baby parts" while being apprehended, Cruz retorted, "It's also been reported that he was registered as an independent and a woman and a transgendered leftist activist. If that's what he is, I don't think it's fair to blame on the rhetoric on the left. This is a murderer."
Listen to Cruz:
[soundcloud url="https://api.soundcloud.com/tracks/235326833″ params="color=ff5500&auto_play=false&hide_related=false&show_comments=true&show_user=true&show_reposts=false" width="100%" height="166″ iframe="true" /]
Cruz is drawing his conclusion from a voter registration form which lists Dear as a female.