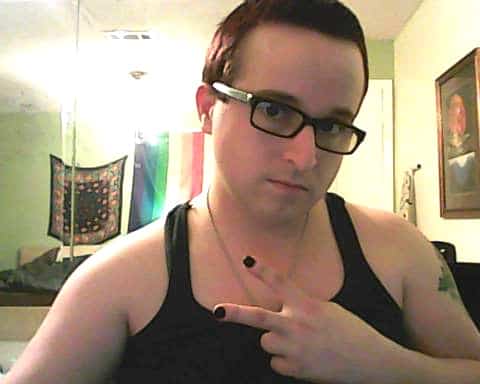 Authorities have arrested a suspect who reportedly bound, gagged and fatally bludgeoned a gay Houston-area man before setting his pickup truck on fire last week.
The father of 28-year-old Marc Pourner (above) remains convinced his son's murder was an anti-gay hate crime, and he says the suspect was the best friend of Pourner's boyfriend.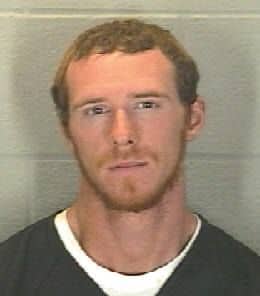 Police in Lafayette, Indiana, on Tuesday arrested 22-year-old David James Brown (right) and charged him with capital murder in Pourner's death, according to The Lafayette Journal & Courier: 
After receiving a tip that Brown might be hiding out in a rural Buck Creek home, Tippecanoe County sheriff's deputies started watching the house Tuesday, Tippecanoe County sheriff's Maj. Charlie Williams said. When Brown left the house, police followed him eastbound into Delphi, where Tippecanoe County, Carroll County deputies and Delphi police converged on Brown's car.
He gave up without an incident, Williams said.
Pourner's family and friends gathered Wednesday night for a vigil at the site where his body and truck were found. From KTRK-TV:
Pourner's father says the suspect is best friends with his son's boyfriend. He suspects the motive for killing his son, who was gay, could be hate.
"We didn't need to suspect. We had information that told us exactly what happened when the incident occurred," the father said.
According to media reports, Pourner's roommates say he left his home in Spring, a Houston suburb, after receiving a late-night phone call last Wednesday that involved an argument. Pourner was reported missing after he didn't show up for his job as bookkeeper at a local grocery store. His body was found near his burnt-out truck over the weekend in a heavily wooded area of Montgomery County, north of Houston. He reportedly died of blunt force trauma to the head.
KHOU-TV reports on Wednesday's vigil:
Marc Pourner was 28, outspoken, opinionated and so proud to be gay, friends said his confidence gave them the heart to be themselves. So even with eyes drowning in tears over Marc's murder, three dozen used candles to say what words cannot.
"Since day one, that's all we did was laugh," Patrick Sargent said. "He's going to be missed."
Pourer's father said his son was generous, loving and trusting, which led to him being taken advantage of by Brown.
"My wife and I hugged and clapped and cheered," he said of Brown's arrest. "We cannot wait to see this gentleman go on trial. It's our ultimate hope to attend his execution in Huntsville at the earliest possible time."
Watch KHOU-TV's report below.