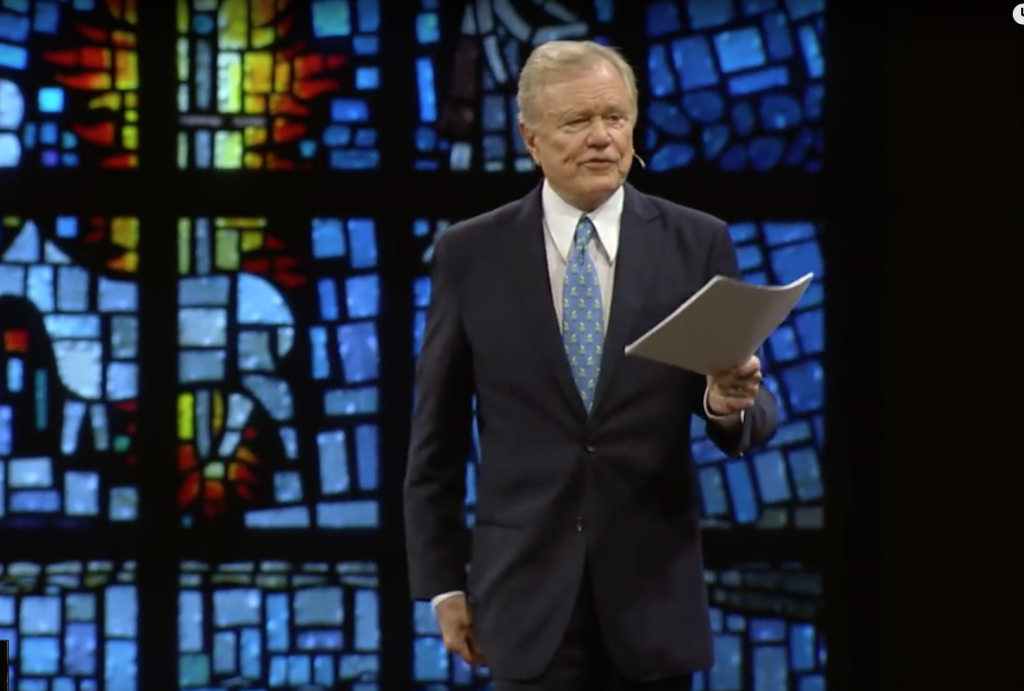 In the wake of the defeat of Houston's Equal Rights Ordinance, a group of gay and transgender activists are planning to visit the church of one of the pastors who led opposition to HERO.
The activists plan to attend services at Second Baptist Church, which is led by Pastor Ed Young (above), former president of the Southern Baptist Convention, later this month.
During the campaign against HERO, Young called HERO "deceptive and deadly" and said it would lead to the city becoming "totally secular and Godless." He even claimed his wife saw a man walk out of a women's restroom during a visit to downtown Houston.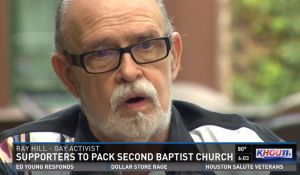 KHOU-TV reports:
Upset about Young's vocal opposition to Houston's Equal Rights Ordinance, supporters of the measure are organizing people who identify as gay and transgender to flock to the pastor's church for a service later this month.
"I mean, it's a Christian church," said longtime gay activist Ray Hill (right). "And they recognize us as sinners. That's where you're supposed to go if you're a sinner, is a Christian church. So we hope to get to know people and let them get to know us" …
"There are some misconceptions about trans people as being men in dresses who lurk in bathrooms to do evil deeds," Hill said. "That's not trans people at all, and we hope that they will get know us."
On the Sunday before the election, Young held up a copy of HERO during his televised sermon and said:
"Basically, it states what is already federal law, but in addition to that, it opens up our city and in short order all the metropolitan area of Houston to something I think is absolutely godless. You say, 'Well, you're getting political.' No, I speak out on a very serious moral issue. …
"It is been purported that we discriminate. The bottom line is if we open up our facilities when someone can choose their sexual orientation, those who believe that men should use men's facilities, and women should use women' facilities, we will be discriminated against. … It is totally deceptive and it is deadly, and I trust that you will vote no, no, no, because it will carry our city further and further and further down the road of being totally, in my opinion, secular and Godless."
KHOU reports that when a spokesman for Second Baptist was asked about the visit from gay and transgender activists, he reportedly laughed and said, "We will welcome them. They can come here the gospel."
Watch KHOU's report, as well as a clip from Young's sermon, below.