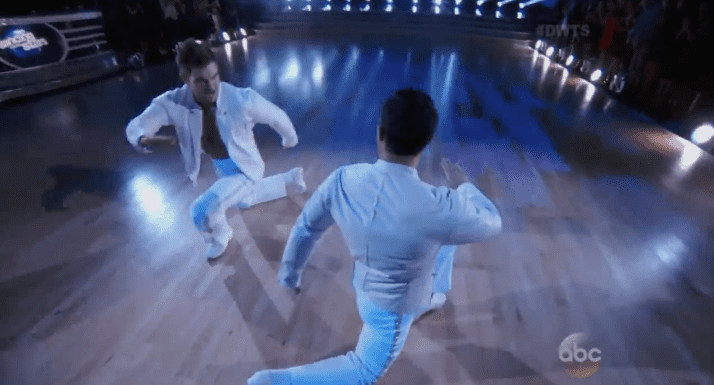 ABC execs have reportedly shut down requests to feature two men dancing together for a performance of a new song by Ariana Grande, Meghan Trainor and newcomer Who Is Fancy.
The request came from the Who Is Fancy's choreographer who wanted to feature two men because the song ("Boys Like You") set to be performed by the trio of artists is reportedly about gay love.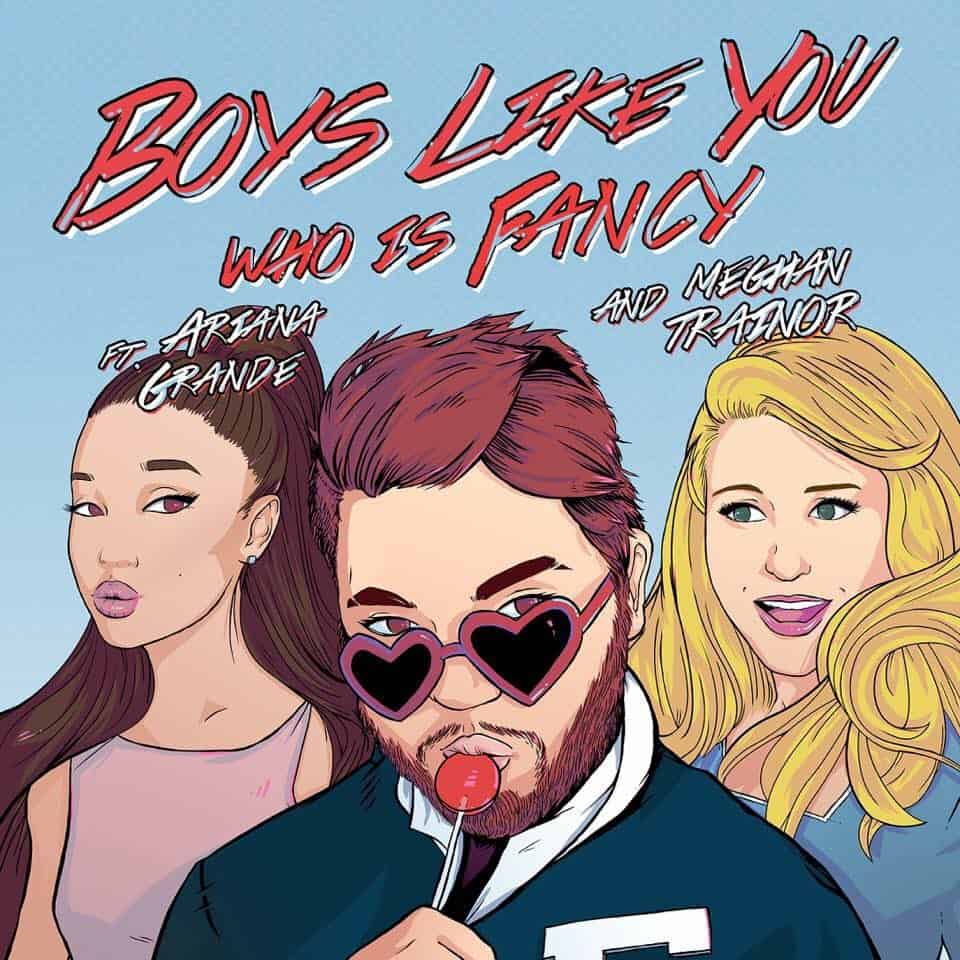 Sources connected with the show tell TMZ, the issue came up over an upcoming performance by an openly gay artist who goes by the name, Who Is Fancy. The performance is set for November 23, where he will debut his new song, "Boys Like You," featuring Ariana Grande and Meghan Trainor, who will also appear on the show.
The song is about a man falling in love with another man. We've learned Who Is Fancy's choreographer sent an email to a 'DWTS' producer, saying, it would "be an awesome look to have 2 males dancing with each other."
Our sources say the 'DWTS' honchos discussed it and a producer fired back an email, saying, "Apologies all but this is a definitive no from the network."
The network is said to have offered up "near dancing", wherein two men could dance close to each other but not actually with each other, as a counter to the choreographer's request. They cited this week's dance between dancers Alek and Carlos as an example:

A high level source however maintains that, "Creative conversations are ongoing about the dance number."
Listen to Ariana Grande, Meghan Trainor and Who Is Fancy on the song at the center of this controversy, "Boys Like You", below:
https://www.youtube.com/watch?v=38s4AFw2ZS0
And check out the lyrics here:
[Verse 1] Ariana Grande
Now that I see you alone
I don't think I can ever let go
But I know that this can't be happening
Cause I deserve ya and I know you feel the same
[Pre-Chorus] Ariana Grande, Meghan Trainor
Now I know that we could be something special for real
But I know that you don't want anything from me
[Chorus] Ariana Grande & Meghan Trainor
And I
I'll be keeping you up all night
Keeping you up all night
And I
I'll be keeping you up all night
Keeping you up all night
I don't know how you feel alright
When you should be here with me tonight
Cause you know that I
I'll be keeping you up all night
Keeping you up all night
[Verse 2] Ariana Grande
I can see you there sleeping on your own
And you need someone to come and prove you wrong
But I'm up, already half way till you're there
Cause I'm the only one that said I wanted more
[Verse 3] Ariana Grande, Meghan Trainor
Ever since you left
I know it's for the best
But I can see the straight away
You're what gives me pleasure
You make me feel alive
I'm warm inside
And when you hold me tight
I know you'll treat me right
Cause I can't explain the way that I feel
Let me take you high
I'll take you for a ride
[Outro] Ariana Grande & Meghan Trainor
I don't know how you feel alright
When you should be here with me tonight
Cause you know that I
I'll be keeping you up all night
Keeping you up all night