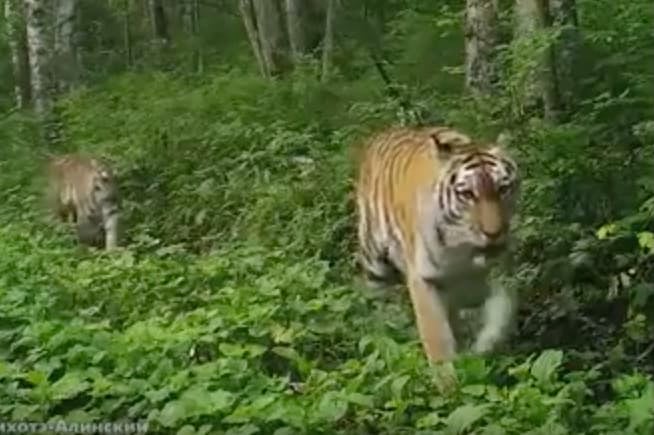 By Allison Jackson
Finally, some good news.
Conservationists have released extremely rare footage of four Amur tigers in the Russian wilderness, suggesting efforts to protect the endangered species from poachers are bearing fruit.
This 20-second video, published by the Wildlife Conservation Society, shows a mother and her three grown cubs ambling along an overgrown forest road in the 988,422-acre Sikhote-Alin Biosphere Reserve, a stronghold for the hard-to-find animal.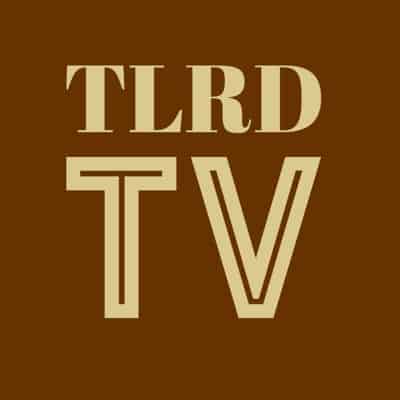 "We've been working in this area with Russian collaborators to close old logging roads to protect Amur tigers and their prey from poachers, who use the roads to access the habitat," the New York-based group said.
"This footage is a sign that these efforts may be working."
Russia is home to 95 percent of the world's Amur population, which are also known as Siberian tigers, with as many as 540 big cats estimated to be roaming the far eastern provinces of Primorski and Khabarovsk.
Thirty years of logging in this remote corner of Russia bordering China and the Korean peninsula has led to a loss of habitat and left a vast network of roads that poachers use to hunt the tigers and other endangered species.
"Tigers often use such roads as travel corridors and therefore are easy victims to poachers who drive the same roads in vehicles armed with spotlights and high-powered rifles," WCS said in July when it announced that Russian logging company TerneyLes had agreed to help anti-poaching efforts by making disused logging roads impassable.
The measures appear to be having an effect.
A Russian government census of the Amur population earlier this year found their numbers had increased over the past 10 years.
Using GPS, satellite navigators and camera traps, 2,000 specialists counted between 480 and 540 Amur tigers, including around 100 cubs. That compares with between 423 and 502 tigers back in 2005.
In the 1940s there were as few as 40.
"I am pleased to see that the number of Amur tigers in Russia has increased in all the key areas where WWF has been working for many years," Igor Chestin, head of WWF-Russia, said in May when the interim results were released.
"This success is due to the commitment of Russia's political leadership and the tireless dedication of rangers and conservationists in very difficult conditions."
Russian President Vladimir Putin has been publicly championing the cause of Amur tigers, famously releasing three orphaned cubs back into the wild in May 2014.
One of the tigers, Kuzya, later crossed the Amur river into China where it went on a killing spree.