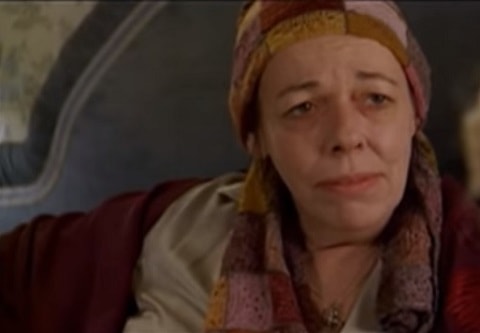 If you've ever wondered why holiday favorite Love Actually doesn't include any romantic story-lines between characters of the same-sex, you may be interested to know that the film originally had a lesbian love story that was ultimately left out of the film's final cut.  
Director Richard Curtis has now shared scenes which feature a cut-out minor character caring for her terminally ill partner (played by Frances de la Tour).
Tied to Emma Thompson's story-line, director Curtis said the three scenes show "no matter how unlikely it seems, that any character you come across in life has their own complicated tale of love."
Watch an interview with Curtis and the three deleted scenes below.