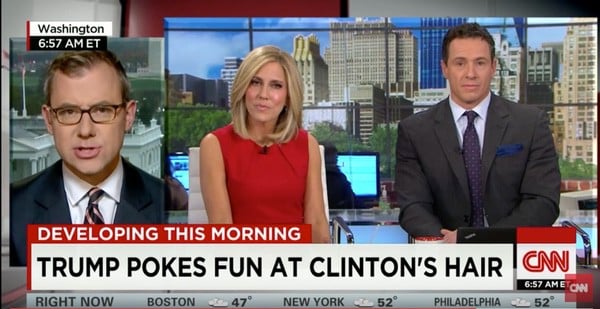 Donald Trump has found a new issue to focus on in his campaign: Hillary Clinton's hair. CNN's Chris Cuomo and Alisyn Camerota looked into a conversation Trump had with a conservative radio host on Wednesday.
Trump: "Well she has a new hairdo, have you noticed that today? Is that a wig? You're right. It must be. It was massive. You know, her hair became massive."
Host: "You know you're gonna get in trouble now."
Trump: "I don't care. I don't care. But no, because I'm a person that tells the truth. It was very different, wasn't it? Did you like it?"
Trump seems to have turned on the issue thanks to a recent obsessive meme pushed by homocon Matt Drudge which clearly seems intended to paint Clinton as a fraud.
Watch: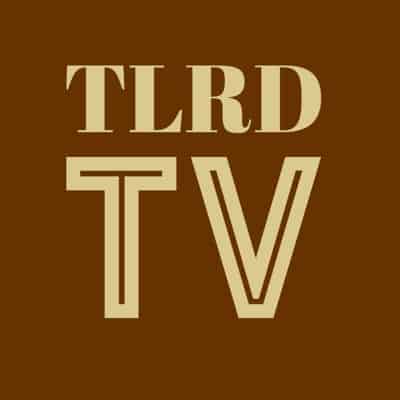 In other Clinton news, she holds a 19 point lead over Bernie Sanders in a new New York Times/CBS News survey released this morning:
Mrs. Clinton has support from 52 percent of Democratic primary voters, while Mr. Sanders has backing from 33 percent, the poll found. In an early October CBS News poll, she led Mr. Sanders 56 percent to 32 percent…
Sanders supporters stand out as especially engaged with the presidential race. Fifty-four percent of them said they were paying a lot of attention to the campaign, compared with 38 percent of Mrs. Clinton's backers.
But Mrs. Clinton enjoys a firmer base of voters than Mr. Sanders, according to the poll. Fifty-four percent of her supporters said their minds were completely made up, while 58 percent of Mr. Sanders's supporters said they had not made a final decision.
And 43 percent of Democrats said they would enthusiastically support Mrs. Clinton as their presidential nominee, compared to 35 percent for Mr. Sanders.