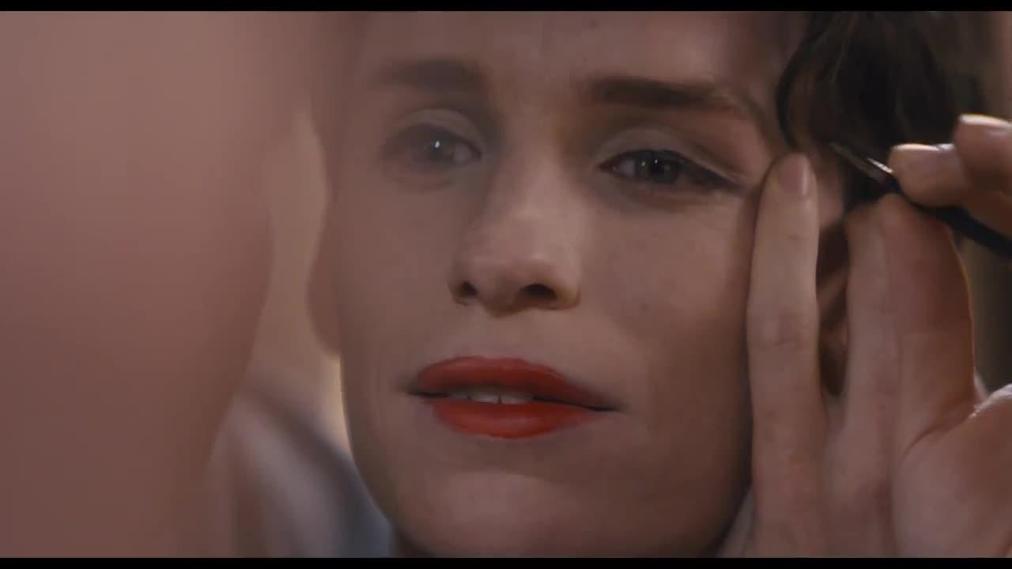 "No pressure," I tell Eddie Redmayne as we sit down in London to discuss his latest movie. "But our last interview was an all time favorite."
"'Oh my god!," he says laughing, just as high energy and comfortably familiar as he always seems to be at public events. "Just tell me to shut up if I'm telling you the same stories again!"
The still rising star (a Harry Potter spinoff franchise is next) is talented at talk even if he protests 'I'm incredibly boring!' while redirecting questions to his characters. Of course his talent at wrapping the media around his finger, which served him well on the way to a Best Actor win last season for Theory of Everything, wouldn't matter if he wasn't also so gifted in front of the camera. He's probably on his way to a second consecutive Best Actor nomination.
His latest film THE DANISH GIRL (opening today in theaters) is his greatest acting challenge yet. He plays the early 20th century Danish landscape artist Einar Wegener/Lili Elbe, one of the first people in the world to undergo gender reassignment surgery. The film tells the story of Lili's journey and how it affected her complicated but enduring marriage to fellow artist Gerda Wegener (the Swedish actress Alicia Vikander wrapping up a breakout year).
Here's our conversation about sexual fluidity, winning acting trophies, and the conversations with trans women that helped him form the character.
I was curious about your preparation for this in terms of the evolution of your character. Late in the movie Einar, well Lili as Einar I mean, has dialogue about how she's always been Lili. But in the beginning we're with Einar who hasn't really discovered herself. So was it actually harder to play Einar? 
You know, that's a good question. For me, all of the trans women that I met in preparing to play the part would describe pretty much across the board that they'd known since they were four or five that they were a different gender than to what they had been assigned. And then of course society and the machinations of how you're sort of forced yourself to fit in, so that felt important. Even though there's this moment where Lili puts on a dress for the first time, she has known since she was a child in some ways.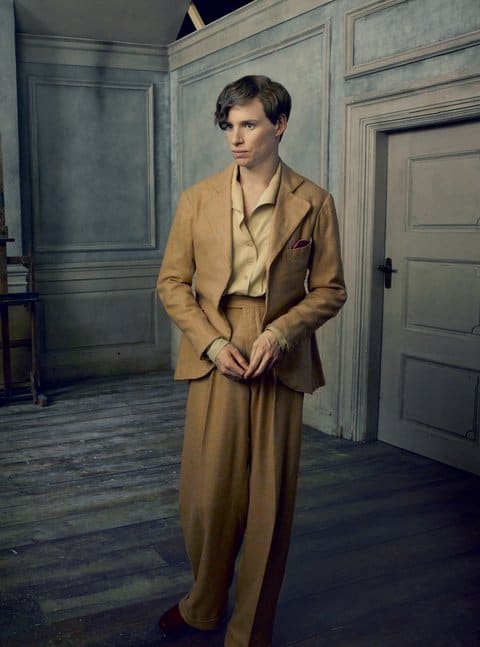 So absolutely the more complicated part was finding who Lili was when she was living as Einar. And one of the great insights into that was this amazing drawing of Lili when she was living as Einar, with this incredibly high starched collar, and this really tailored suit, and it's almost this sort of scaffolding, this exoskeleton that she has put up because society has sort of forced her to display this masculinity. That was perhaps the more challenging part.
There are a couple of scenes where things are very hard emotionally for Lili's wife who has been abandoned — I can't help feel like you have to be like, "Aw, that's not appropriate." As in the scene where Gerda tells Lili 'You should have been there.' She means Einar but Lili doesn't show up either for her. In some ways through necessity, Lili's very selfish. Did you ever think about that?
I didn't — I think one tries to make no judgment on their character. One of the women I met with in Los Angeles described how when she was transitioning you have — she said she would give her anything and everything to live a life authentic. Now, she stayed with her partner through transition, and the other question is, if you were having to change which is about self to find who you really are, how deep is your partner's pool of empathy? So those were two things that I sort of questioned. In that scene specifically — one of the problems [Lili is having] is that these paintings are being painted and they are beautifying her. She is feeling a sort of embarrassed to be confronted by this perfect image of who she is when she's not feeling that inside. That's how I saw it in my mind. Her going to the gallery at that time was, like, 'I can't be there in front of those –'
Idealized images.
Exactly.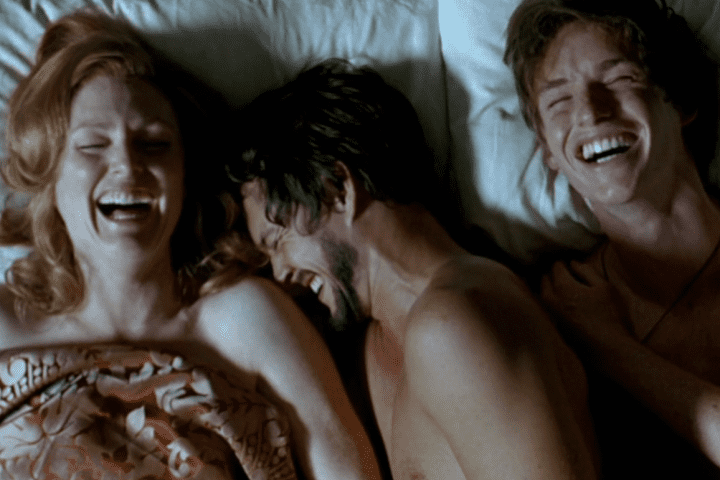 You've played a few LGBT parts now. Are you drawn to them specifically, or why do you think casting directors think of you for them? It's sort of an interesting thread in your career. From The Goat, or Who is Sylvia on stage to Savage Grace and…
I suppose what I find interesting is that every character is different, and within the LGBTQ community everyone is of course different. Even within those terms, everyone is different with completely different experiences.
[Pause] So I don't know, I'm not sure. I know with this film, there's certainly a femininity to the way I look, and probably to my manner, but for me one of the great revelations of this experience was that you — I had never questioned gender and the idea being described as binary. And you think in this day and age, if you think of it as male and female, what is male? Is male being good at sports? Is female being arty? Those things seem massively antiquated. So the idea that gender is this fluid spectrum and it's about where one sits within it should be celebrated.
Would sexuality also be a part of that?
Well, I think sexuality is a bit of a fluid thing as well. Although one of the major revelations for me was the two things, gender and sexuality, are not necessarily related in any way.
Your past few roles have been very presentational in terms of actorly transformations, from The Theory of Everything to Jupiter Ascending to this, so would you like to play a normal bloke at this point?
[Laughs] I am dreaming of one day just wearing a pair of jeans and a t shirt. But, no, I love this. I just think I'm stupidly lucky to be able to play — I quite enjoy and find it easier to play characters that are slightly further from reality. Because you always have to take a leap of faith, and if you're playing someone close to you, it can be kind of tricky to work out and it can be more complicated.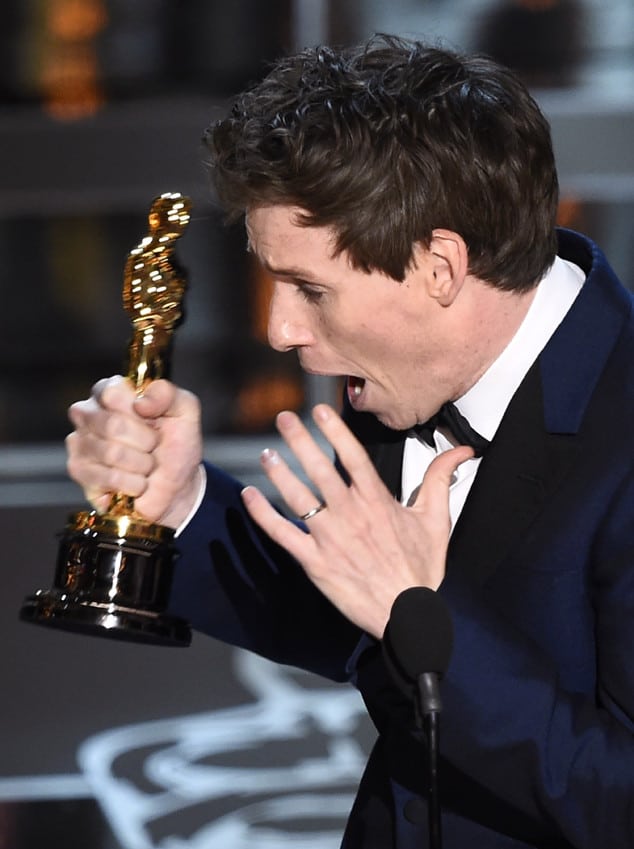 So you've already won a Tony and an Oscar…
Wow… Say it again! [Laughs]
So are you going to record an album? Are you heading for the EGOT?
I'm recording an album tomorrow! [Laughs] Absolutely not. NO! I think Les Miz was quite enough for everyone. No, no, no aspirations for that.
Were you always an ambitious actor or do you feel that this has all just kind of happened to you?
I've always been driven to try to do the best that I can do. I don't think I ever had massive aspiration but when I'm given a job to do, I want to do it to the best of my capability. So weirdly I'm sort of competitive with myself once I get an opportunity. But I think ten years back to — I look at all of the moments like when I got Savage Grace. I'll never forget that moment, it was such a big moment in my life. And I thought, If that's all I ever get to do, then that is a huge — And so I feel very lucky that one's retained employment and got to play people as extraordinary as Lili. I feel like I've had my quota.
The most fascinating scene to me is when Lili is watching the stripper in the little peep show booth. Was that — I assume with the way movies are shot, you might not have even been there at the same time?
Oh, we were! It was an amazing scene in the script, and it was about this idea of Lili having a safe environment in which to express her own femininity while she had been trying to restrict it for the sake of her relationship, for Gerda. What I think is amazing is it's in the dance and it's in the expression of the dancer. She's replicating. And there is something seen by the stripper, that she sees Lili and they share a moment — and it's actually just about being.
Because there's no words! Such an interesting scene for that reason.
What's amazing for me was that the girl behind the glass sees very quickly who she is.
That glass separation actually made me think of that old Madonna video, "Open Your Heart." She's a stripper in a booth and these men are watching her, and a couple of them are not there to lust after her.
Well ask [Tom Hooper, the director] whether he stole that idea! [Laughs]
One other scene we must discuss. How difficult was the moment where you have to strip down and pose for the mirror? Is being naked harder or are you okay because you're just the character?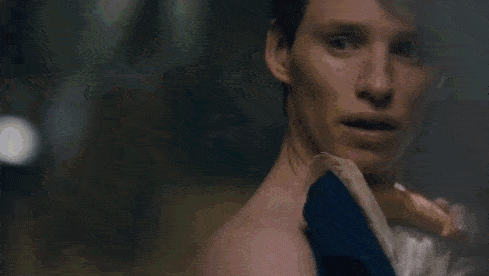 Oh god! Well, first, it was beautifully written in the script, and it felt a very important moment, because it was about Lili discovering her body and also Lili discovering her smile, and her self in some ways.
That being said, any scene that involves getting naked — you're having to go and do it in front of 30 people. Everyone assumes that actors are born going, 'Yeah, I'm so happy to get naked in front you!' [Laughs] It's not fun. But it felt really important to the film, and also, one of the first trans women I met, I asked her, 'There's this scene, is this –?' And she was like, 'Absolutely yes!,' this is authentic to what she had experienced.
In a way, you're your own scene partner in that scene, which is a strange thing to do.
You're right, actually. You're right. It's a weird thing when you're playing with a mirror, there's also this other eye on you that one's not sort of used to.
The camera.
Yeah, with the camera. It's weird.
You've talk to hundreds of people since our last interview three years ago, because, you know, on the Oscar circuit alone, you're speaking to hundreds of people. All the hand-shaking and baby kissing on the campaign trail… [Laughter].
The interesting thing about [The Danish Girl and The Theory of Everything ] is that people actually ask different things.
There's a certain alchemy about film — there are so many films that I thought might be good and end up being shit. And when you get something interesting like these, it can be quite an enjoyable process.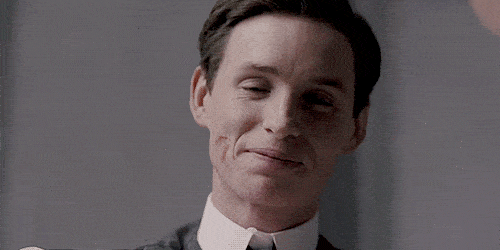 Nathaniel Rogers would live in the movie theater but for the poor internet reception. He blogs daily at the Film Experience. Follow him on Twitter @nathanielr.