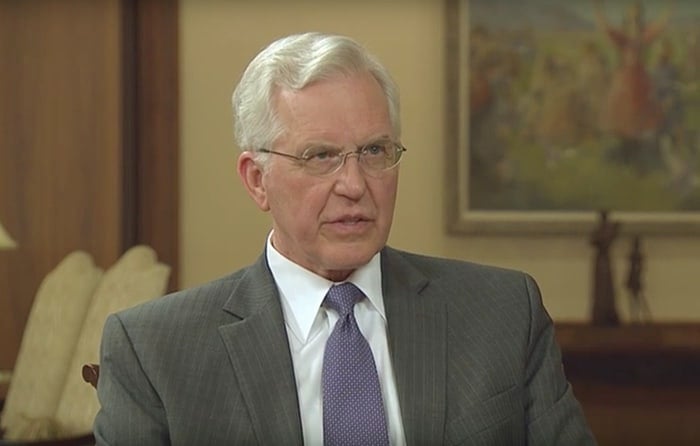 A new policy released by The Church of Jesus Christ of Latter Day Saints this week says that members of the church in same-sex marriages will be considered apostates against whom leaders of the church must enforce discipline. Until now, this was "reserved primarily for people who practice polygamy, teach inaccurate doctrine or publicly defy guidance to church leaders," according to the AP.
The revisions triggered a wave of anger, confusion and sadness for a growing faction of LGBT-supportive Mormons who were buoyed in recent years by church leaders' calls for more love and understanding for LGBT members.
Additionally, children of members in same-sex marriages will be barred from baptism and church membership until they pass the age of 18 and disavow same-sex cohabitation and marriage. Also, entrance into the church would then have to be approved by church leaders.
https://www.youtube.com/watch?v=kxpgWh-IWJI
Wrote LDS Church spokesman Eric Hawkins in a statement: "Church handbooks are policy and procedural guides for lay leaders who must administer the Church in many varied circumstances throughout the world. The Church has long been on record as opposing same-sex marriages. While it respects the law of the land, and acknowledges the right of others to think and act differently, it does not perform or accept same-sex marriage within its membership."
Elder D. Todd Christofferson of the Quorum of the Twelve Apostles of The LDS Church, explained the rules in a video posted to a Mormon website on Friday.
Said Christofferson:
"We regard same-sex marriage as a particularly grievous or significant serious kind of sin that requires church discipline…It's a statement to remove any question or doubt that may exist…There was the need for a distinction to be made between what may be legal and what may be the law of the church and the law of the Lord. It's a matter of being clear. It's a matter of understanding right and wrong. It's a matter of a firm policy that doesn't allow for question and doubt."
Watch: