TERROR: Suicide bomber kills at least 41 in twin explosions in Beirut. ISIS claims responsibility: "A would-be suicide bomber who survived the attack told investigators he was an ISIS recruit, a Lebanese security source said. The man, a Lebanese national from Tripoli, Lebanon, was taken into custody after the blasts. He told authorities that he and three other attackers arrived in Lebanon from Syria two days ago, the source said. Lebanese intelligence believes the bombers could be part of a cell dispatched to Beirut by ISIS leadership, the source said, but investigators are still working to verify the surviving suspect's claim. The three other bombers were killed in the explosions."
OLYMPICS: Dustin Lance Black gives up alcohol in solidarity with fiance Tom Daley who is training for the 2016 Olympic games in Rio de Janeiro.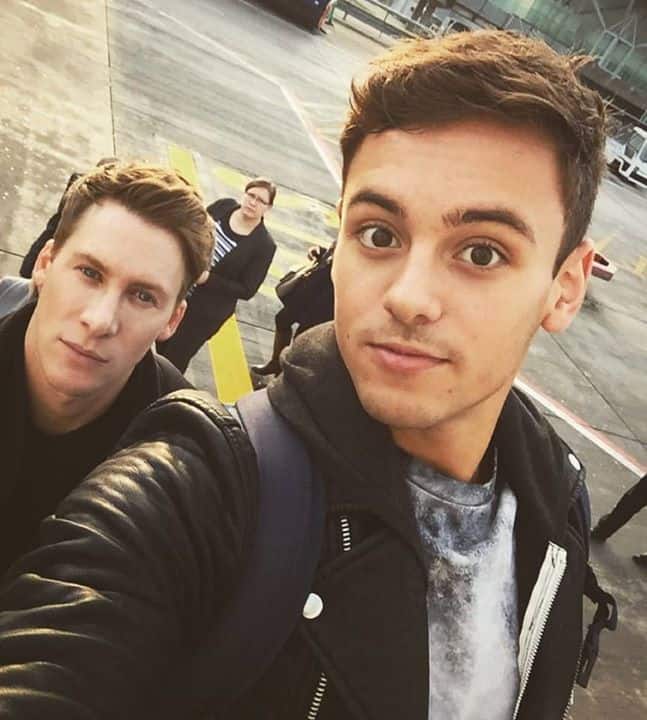 DUGGARS: Jessa Duggar chose a very unique name for her child. 
MICHELANGELO SIGNORILE: Why is the media ignoring the fact that Ted Cruz attended "Kill the Gays" pastor's rally? "It's 2015 and much of the media seem to accept, still, that LGBT people can be talked about this way at an event attended by presidential candidates and that it's not news. They view it as par for the course, religious conservatives doing what they do. It's as if they have blinders on. Indeed, if Ted Cruz — or Huckabee or Jindal — attended an event at which the host hinted at mass murder of Jews, African-Americans or any other group it would be a massive media story. He'd be forced to answer questions about it, at debates (and it didn't come up at the last debate), in press conferences and in interviews non-stop. He'd be pressured to condemn both the comments and the pastor — as when John McCain had to dump Pastor John Hagee in 2008 because of his ugly comments about Catholics — or he'd face the consequences."
CELEBRITIES: Happy Birthday to Ryan Gosling who turns 35 today. 
EGYPT: Researchers say there may be an undiscovered tomb at the Great Pyramid of Giza. Still no sign of grain storage.
TELEVISION: Zoe Kazan to star in Lena Dunham's new HBO show Max: "Max is described as raucous comedy set in 1963 about the struggles of second-wave feminism, centered on ambitious magazine writer Maxine Woodruff."
POP: Justin Bieber says he relates to Amy Winehouse and her struggles: ""People see the glam and the amazing stuff, but they don't know the other side. This life can rip you apart. I watched the Amy Winehouse documentary on the plane and I had tears in my eyes because I could see what the media was doing to her, how they were treating her."
ADVERTISING: Bloomingdale's holiday catalogue got a little rape-y.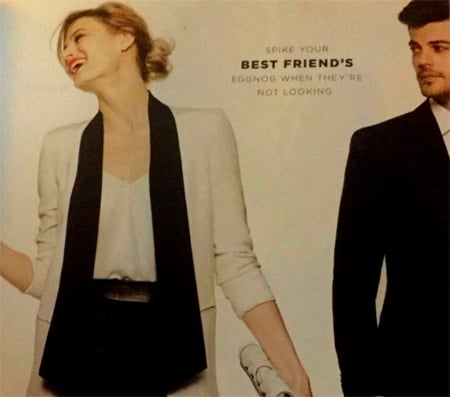 POLLS: Hillary Clinton gains ground on Bernie Sanders in new national poll: "The poll was based on a random sample of 1,495 adults nationwide, including 1,259 who identified themselves as registered voters. It was conducted by both landline and cellphone between November 6-10, two weeks after the vice president announced his decision not to run. Among the 418 respondents who identified themselves as Democratic Primary voters, Hillary Clinton leads Bernie Sanders by 19 points, 52 to 33 percent. The poll has a 6 point margin of error."
NYC: Study finds 1 in 5 adults has mental health problems.
DAHLING: Ab Fab the Movie has wrapped production.
Time for the Bolly, sweedie! That's a wrap on .@AbFabMovie for me! A glorious glitter storm of a caper! #abfabmovie pic.twitter.com/gcEVJizISC

— Richard Arnold (@RichardAArnold) November 10, 2015